INTERVIEW: Blake Allison discusses Egypt Central reunion, three latest singles
May 4, 2020
As any wise raconteur might tell a yearning audience, absence causes the heart to grow fonder. So when Egypt Central–vocalist John Falls, drummer/guitarist Blake Allison and bassist Joey "Chicago" Walser–graced the hard rock community with the band's first new music in just under six years, the fan response was overwhelming.
Recognized for challenging the anguishes of interpersonal conflict atop purposeful, calculated riffs, Egypt Central disappeared after an abbreviated stay on the precipice of greatness, leaving in their wake an endless collection of "what-ifs" and unresolved questions. After a seven-year hiatus, the Memphis hard rockers set out to answer some of those gnawing questions, returning last June with "Raise the Gates," the band's first release since 2014's Murder in the French Quarter.
Following Egypt Central dissolution in 2012, Allison and Walser teamed up to form Devour the Day. While the duo's new project carved its own reputation as the hard rock interpretation of Allison and Walser's creative genius, Allison states that the idea of an Egypt Central reunion continued to linger in the back of his mind. 
"I never gave up on it," said Allison. "As time went on, there are just songs that are made for Egypt Central, there are just songs that are made for John [Falls'] voice."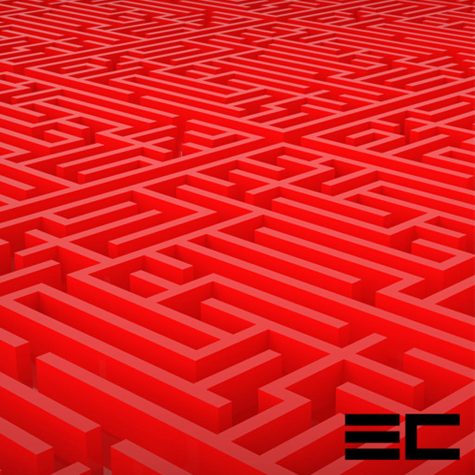 For fans of the band's self-titled debut, it may seem like a lifetime ago since "You Make Me Sick" ascended to No. 30 on Billboard's Hot Mainstream Rock Tracks chart. Nevertheless, Egypt Central's sound remains fresh and authentic, as the educated precision and tormenting lyricism that underscored Egypt Central's early successes continue to resonate throughout their newest efforts.
In fact, the differences between the Egypt Central of yesteryear and today's reborn version are, for the most part, subtle.
Instrumental experimentation is readily evident upon first pass, though a deeper, more perceptive listen uncovers maturity and contentment stemming from evolving musicianship. According to Allison, he and Walser continued crafting instrumentals with Egypt Central in mind, compiling a backlog of music indiscriminate of which project would eventually record it.
Says Allison, "There were a handful of songs that we put together a long time ago that kind of just got stuck in limbo. About two years ago, I started to work on those songs again instrumentally. Just trying to get those together because I felt strongly there was still life in Egypt Central. As John [Falls] and I began to communicate and bury the hatchet, it became a real thing."
Past turmoil conceded to restored camaraderie among bandmates. Once again exhibiting an uncanny ability to examine life's most daunting uncertainties, the thematic direction of Egypt Central's latest releases operates as an illustration of the disabling effects of inner turmoil.  
On June 6, 2019, Egypt Central returned with the aforementioned "Raise the Gates," an energetic narration of the fearlessness–perhaps conditioned apathy may be a more accurate description–that counteracts spurned affection.
One month later, Egypt Central released "Dead Machine," a single examining the inevitability of corruption and subsequent self-acceptance. According to Allison, acknowledging fear and insecurity results in progression toward recovery. "This is how I'm wired, this is who I am," says Allison. "I'm not asking you to fix it, I'm just letting you know this is the way things are for me."
However, "Over Soon," the band's third single across the past calendar year, might be the band's most inspired effort since reforming, if not ever. Released in April of 2020, "Over Soon" amalgamates two adjacent narratives to interrogate the impermanence of trauma.
"We've had it sitting waiting in the wings for the right–well, for us, it was like, "Is it going to be a Devour the Day song or is it going to be an Egypt Central song?'" said Allison.
 "It's actually a mash-up of two different songs: a song that I wrote and a song that Joey wrote. We mashed those lyrics together and it was clear to us that it was about dealing with the world and not necessarily having all the resources to equip yourself with death, isolation, being picked on or broken families. The message is tomorrow is another day."
The five-and-a-half years since 2014's Murder In the French Quarter stimulated artistic maturation. According to Allison, he and his bandmates learned to abandon ego and introduce an added layer of humility into their songwriting processes. 
However, while the bravado of yesteryear's Egypt Central may have yielded to a quieter confidence, Allison admits the care afforded to each number results in a steadier product.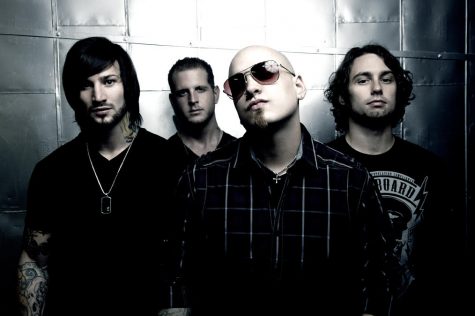 "We're getting to the point where we realize that we have everything that we need to make great music," said Allison. "And if we just put the time into each of these songs as if they were a baby and we're going to raise that baby to be the best that it can be–you know, support each one of these songs no matter where they come from–we realize that's just the best way for us to feel good as men, as a songwriter, as an artist. Just give our full effort to every song that we come up with."
The experience collected during the seven-year hiatus also extracted experimentation previously absent from the Egypt Central catalog. Allison attributes the introduction of cinematic elements to the band's ever-evolving musicianship.
Says Allison, "Cinematic arrangements are absolutely making their way into our instrumentation and so I think things are just getting heavier and they're getting more melodic."
With the novel coronavirus COVID-19 pandemic temporarily halting the live performances, Egypt Central plans to alter the way they release music. 
Gone are the days of listeners poring over a single album for weeks at a time, dissecting the entire tracklist to properly appreciate each lyric, message and chord progression.
According to Allison, Egypt Central recalibrated their approach to music writing to remain compatible with contemporary trends. With the emergence of digital streaming platforms like Spotify and Apple Music, Allison prefers to release singles or EPs that receive the band's undivided attention rather than waste years on "filler" songs that detract from overall quality. 
While Allison admits that Egypt Central carries more unreleased songs in their arsenal, the band's new approach toward music distribution mandates a transition to EPs and singles. 
"There are three singles now and we've got a handful of others that we haven't quite decided what we want to do with them," said Allison. "We're continuing to work on other music as well past that.
"I know for a fact that people are not as interested in albums as they used to be. They might use the language of 'album,' but what they really end up consuming is singles…And so I think that releasing EPs or singles is a really great way of cutting the fat from your records and focusing on one or three or five really great songs rather than, you know, writing a handful and then having to fill out the rest of the record."
Nevertheless, an Egypt Central reunion that was almost a decade in the making carries endless possibilities. While the band postponed decisions surrounding a possible reunion tour amid concern surrounding the novel coronavirus COVID-19, Allison says Egypt Central plans on releasing more music.
"We thank [the fans] for listening," said Allison. "The future of both bands is uncertain, but we're going to continue making music and that's it."
Enjoy this article? Read more by Matthew Rago:
INTERVIEW: Silverstein talks 'A Beautiful Place to Drown,' 20-year evolution