May Day strikes: Amazon, Instacart, Whole Foods employees demand fair labor practice amid COVID-19
May 2, 2020
May Day is a day to celebrate the first day of spring and celebrate workers worldwide. Yesterday, however, the commemoration of Chicago's Haymarket affair conceded to a tug-of-war over corporate handling of the novel coronavirus COVID-19 pandemic.
On Friday, essential workers from Amazon, Whole Foods, Instacart and other corporations went on strike against the conglomerates for refusing to provide employees with hazard pay and protective gear. But the demands extend beyond increased wages and workplace safety regulations–essential workers demand facilities close if there are confirmed cases of COVID-19 among the workforce.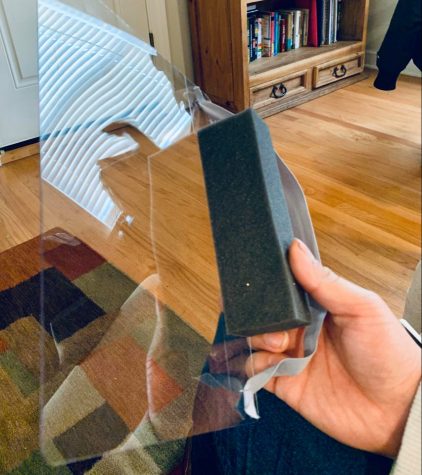 Amazon workers remain unhappy with the way the company is handling the rise in COVID-19 cases in facilities located in Illinois, New York and California. 
As of May 2, there are over 50,000 Amazon employees working to satisfy the increased demands of Amazon's services. According to Amazon spokesperson Rachel Lighty, a majority are voluntarily choosing to continue working in Amazon facilities.
In an interview with Vox Media Network's Intelligencer, Lighty claimed that a large portion of Amazon's staff are voluntarily choosing to work in the facilities.  
However, as Lighty acknowledges the influx of workers calling off and protesting, Amazon employees claim that the company is failing to provide support to ensure workplace safety.
According to Amazon warehouse employee David Raczak, the Skokie facility where he works reported more than six confirmed cases of COVID-19. Raczak said he was notified about the confirmed cases through a text message.
"We want to let you know we have additional confirmed cases of COVID-19 at DIL7 as there continues to be an increase of confirmed cases in the region," reads the text. "The last day on site for the affected associates was April 15, 2020, and consistent with our daily processes, the site has undergone enhanced cleanings since the associate's last day. We will inform anyone who may have been in close contact and advise of possible exposure to COVID-19."
After receiving the message, Raczak worried he might transmit the virus to his family, though fears over forfeited employment and lost wages prevent Raczak from staying home.
"My job is on the line," said Raczak. " I don't know what's going to happen if I get the coronavirus." 
Although stores like Amazon and Whole Foods are providing employees with temperature checks and protective gear such as masks and gloves, some workers believe the gear provided to them is insufficient.
Shield masks provided to Amazon and Whole Foods workers were made of plexiglass secured with stapled ribbon and Styrofoam glued to protect workers' foreheads. 
More pictures that surfaced online of workers' posting supplies from their companies, including photos of the inexpensive hand sanitizer, mini thermometers and a cloth masks provided by Instacart.
Today's the first day some Instacart workers are receiving their PPE kits (masks, hand sanitizer and thermometer) and the reactions are priceless pic.twitter.com/7Cnf08G2X5

— Sarah Clarke #deleteinstacart (@Sarah___Clarke) April 18, 2020
As workers from across the country face issues with companies, they remain committed to continue working only if their demands are met.
Illinois continues to experience a steady growth in confirmed coronavirus cases. As of May 2, 2,450 new cases reaching a total of 58, 505 cases. And the number of coronavirus cases from Instacart, Amazon, Whole Foods and other stores continues to grow.
"As of right now, I'm going to continue working, but I don't feel safe," Raczak said.