11 tragically underrated rock deep cuts
April 7, 2020
Every band experiences that one hit that propels them from relative obscurity to mainstream fame. Nevertheless, as bands race to create new content to replenish interest in their brand, premier efforts tend to fall through the cracks, particularly in the era in digital streaming. The NEIU Independent lists eleven deep cuts worth adopting into any rock fan's playlist.
STARSET – Ricochet
STARSET hit the nail on the head with 2017's "Ricochet." The final single off their second studio album Vessels, early quietude lulls listeners into a false sense of security before staggering its audience with crescendoing vocals and the band's trademark heroic outro. 
The haunting lyricism also provides listeners with an extra dynamic to peel back once recovered from the unexpected climax.
---
Switchfoot – Where I Belong
Quite a few candidates emerged when considering Switchfoot's most underrated song–"Holy Water" stood among them, a song so thoroughly underappreciated that its own songwriters once forgot how to play it–though "Where I Belong" eventually earned the nod. Tranquil and deliberate, the closing track off 2011's Vice Versa saunters its way through mellow chord progressions complemented by subtle mini-riffs. 
Detailing vocalist Jon Foreman's search for compatibility and acceptance, the song's message is concise and relatable, particularly for those struggling to cope with the mass social digitization imposed by the limitations of social distancing. An ageless song, this track deserves a renewed spotlight. 
---
Godsmack – Under Your Scars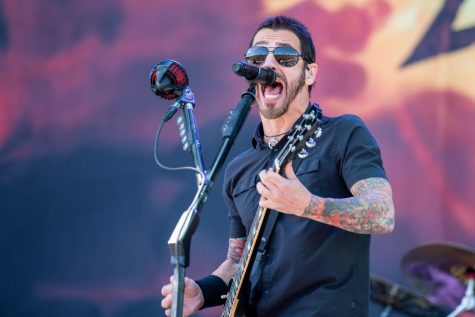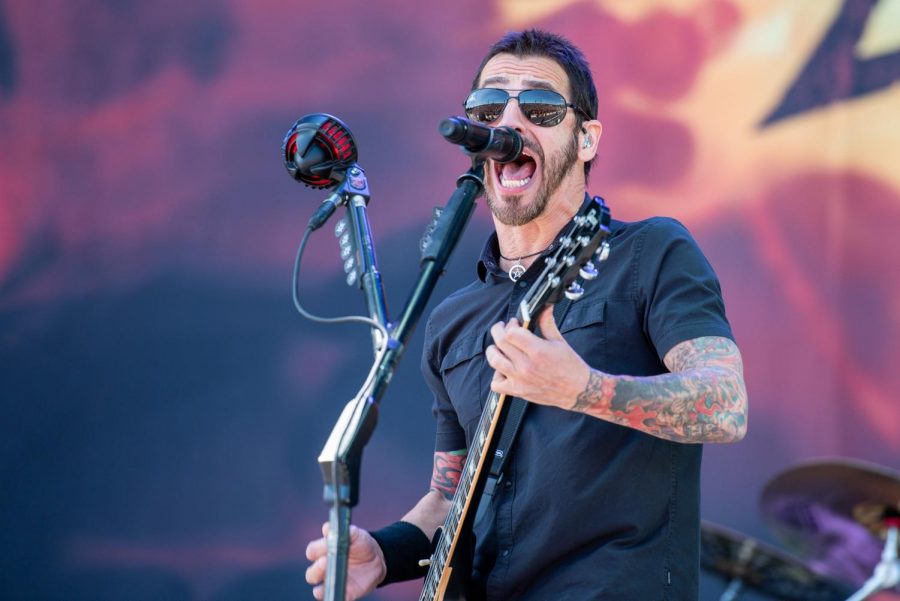 Some may argue that 2019's "Under Your Scars" isn't actually underrated. However, while the song burrowed its way into the hearts of Godsmack fans, the song failed to gain the commercial recognition it deserves. 
Underscoring Godsmack's recently revived serenity (pun intended), vocalist Sully Erna narrates the struggle to mend wounds that are still visible. Driven by piano and reverberating riffs, "Under Your Scars" represents a departure from the aggressions that became synonymous with the Boston hard rockers. 
---
In This Moment – No Me Importa
Vocalist Maria Brink is a heavy metal queen, quickly carving her initials into the very soul of modern metal. While In This Moment is best known for "Whor*," "Blood" and "Adrenalize," "No Me Importa" operates an excellent alternative to the band's deep catalog of radio hits. 
There's nothing complex about In This Moment's approach to "No Me Importa." A simplistic piano melody concedes to alternating guitar and drums as Brink illustrates her indifference toward her mental and emotional maladies. Nevertheless, In This Moment manages to retain their hard rock identity while concurrently interrogating the genre's norms.
Three Days Grace – Human Race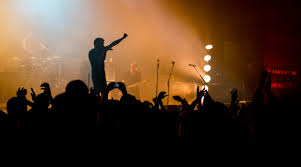 Enter any social media group dedicated to discussing Three Days Grace and you'll find an ensuing debate over the merits of lead vocalist Matt Walst. Nonetheless, while some fans vehemently rebuke Walst's efforts in favor of former frontman Adam Gontier, there's no denying that the Canadian hard rockers excelled with 2015's "Human Race."
Once the synthesized opening yields to Barry Stock's purposeful, heavily-distorted guitar riffs, the song finds its groove, benefiting both from its guitar-driven nature and Walst's natural vocal rhythm. Perhaps the song that emboldens Three Days Grace traditionalists to embrace the band's new direction, "Human Race" is one of the few tracks where the difference between Walst and Gontier is minimally perceptible.
---
Alter Bridge – Rise Today
"Rise Today" actually enjoys a history of serving as Alter Bridge's set closer. Nevertheless, for a song that epitomizes the integrity of anthemic hard rock, "Rise Today" has yet to collect 17 million streams on digital platforms such as Spotify, solidifying its status as criminally underrated. 
Along with the eponymous "Blackbird," "Rise Today" mirrors guitarist Mark Tremonti's maturation into the hard rock titan he's evolved into. "When people consider me a guitar player, I get really upset," explained Tremonti in an interview with the NEIU Independent. "I'm not just a guitar player, I'm a songwriter. That's what I put most of my time into. It's my biggest joy as a musician."
Tremonti's eponymous side project is also worth listening to, as the titan of modern stadium rock excels in his expedition into speed metal.
---
Badflower – Let The Band Play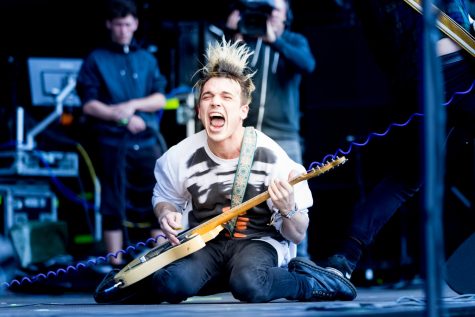 Badflower is one of the newest bands on the list, breaking into mainstream rock as recently as 2019. It's their debut album, however, that warrants inclusion on this list. 
2018's Temper is a tormenting account of vocalist Josh Katz's battle with intrapersonal demons. Ranging from comparing the longing that accompanies heartbreak to heroin-fueled addiction to the persistence of depression, the album features the hard-hitting lyricism that elevated Badflower to headlining status. 
"Let The Band Play" is a standout. As the title suggests, the song closes with an exhilarating chorus of instruments. "I'll spit on your grave, I'll make you suffer, I'll massacre you," bellows Katz, representing the volatility of scorned affection. Potentially the most underrated track in Badflower's arsenal, the number serves as an excellent set closer for the up-and-comers out of Los Angeles.
---
Dirty Honey – Down the Road
Dirty Honey enjoyed a swift rise to superstardom. As the first unsigned band to ever top Billboard's Mainstream Rock Chart after "When I'm Gone" reached No. 1, the SoCal rockers quickly found themselves in the presence of the rock n' roll elite. 
Vocalist Marc LaBelle served as the frontman for Slash's All-Stars, a group littered with notable names such as Billy Gibbons of ZZ Top and Lzzy Hale of Halestorm. The quartet quickly shed their opening band label and began headlining mid-sized venues in less than a year. 
While "When I'm Gone" and "Rolling 7s" receive the most attention from mainstream rock radio, "Down the Road" might be the band's most palatable number. 
The blues-rock anthem is an exhibition of soul-driven guitar. Guitarist John Notto plays his heart out behind LaBelle's crescendoing vocals, taking listeners on the type of emotional journey that propelled yesteryear's rock to the tops of every chart. 
---
Foo Fighters – Run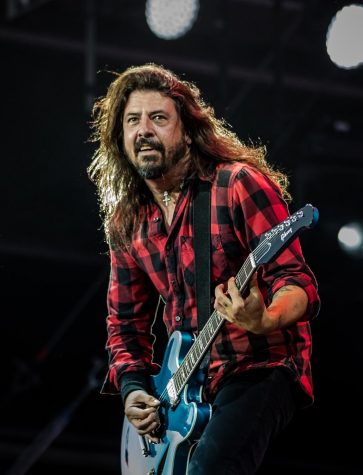 Off of 2017's Concrete and Gold, "Run" displays both Foo Fighters' pensive and cataclysmic side. Airy riffs precede a turbulent ride on the E string, creating a fascinating juxtaposition between opening and verse. By the time the chorus hits, guitarist Pat Smear and guitarist/vocalist Dave Grohl combine to tell a jarring tale of manipulated panic condensed into musical form. 
It's difficult to tell if this song lingering in underappreciated territory is more a testament to the depth of the Foo Fighters' catalog or an indictment on the state of rock n' roll. Nevertheless, this song carries the potential to become a staple of any rock fan's everyday playlist. 
---
Breaking Benjamin – Into the Nothing
Breaking Benjamin fans are some of the most fiercely loyal rock fans in the industry, so supporters of the Wilkes-Barre rockers are intimately familiar with how underrated Ben Burnley and Co. are. Described by the Wall Street Journal as "the chart-topping rock band you never heard of," Breaking Benjamin possesses a catalog inundated with underappreciated hits. 
While "Into the Nothing" is far from the only overlooked song in the Breaking Benjamin collection, it's one of the most glaring omissions from rock radio. While the instrumentals are relatively nondescript, Burnley's vocals drive this track, creating a tune that forces rock fans to subconsciously bob their head in rhythm. "Into the Nothing" remains a must-listen for those who haven't yet experienced the genius of Burnley.
---
Shinedown – Amaryllis
Shinedown is incapable of making a bad song, making "Amaryllis'" inclusion on the list bittersweet. A rock anthem that champions the lighter side of rock through inspiring chord progressions, "Amaryllis" narrates the feeling of infiniteness that accompanies acceptance and self-discovery.
A departure from the echoing hard rock synonymous with the Shinedown brand, each chord progression is a purposeful, organic brushstroke meant to brighten an already gleaming canvas, making it one of Shinedown's top efforts. 
Deep cut playlist:
"Disenchanted" by My Chemical Romance
"Faithless" by Black Veil Brides
"The Light" by Disturbed
"Are We the Waiting/St. Jimmy" by Green Day
"No Brains" by Sum 41
"Runnin'" by Relient K
"Joan&Dylan" by Goodbye June
"What Ya Gonna Do" by Hinder
"Killing Ourselves to Live" by Halestorm
"Haunted" by Evanescence
"Right Back At It Again" by A Day to Remember
"Doomed" by Bring Me The Horizon
"Pushing Me Away" by Linkin Park
Enjoy this Article? Read more by Matthew Rago: