Tame Impala releases reimagined version of 'The Slow Rush' amid global pandemic
April 6, 2020
Tame Impala, the Australian-based psychedelic rock project founded by Kevin Parker, recently took to youtube to release The Slow Rush In An Imaginary Place, a reimagined version of his latest album. A much needed reprieve from the limitations of social distancing, the immersive mix is a welcome escape from the suffocation of voluntary or mandated self-isolation. 
Although Parker, a multi-instrumentalist and vocalist, records, produces and plays Tame Impala's studio recordings, Parker is accompanied on tour by a band comprised of Jay Watson, Dominic Simper, Julien Barbagallo and Cam Avery, each of whom assumes multiple roles.
Tame Impala elected to distribute a project for fans during times of seclusion and uncertainty, releasing a revised mix of their latest album. According to Tame Impala, the mix is best enjoyed when wearing headphones, which allows the listener to capture the full essence of the album and get the "full immersive effect."
I made something for all you isolators out there. I call it The Slow Rush In An Imaginary Place. Headphones required for full immersive effect. See you in there https://t.co/uq2nTit9lM pic.twitter.com/URf25XPy3V

— Tame Impala (@tameimpala) March 31, 2020
The Slow Rush In An Imaginary Place confronts the current world predicament. As many sink into the depths of solitude, this mix provides listeners a chance to tap into their imagination through their auditory senses. 
The mix, featuring every song from the original record, remains abstract enough for listeners to inject their own interpretation. To some, it may sound as though the album is performed underwater, in a different room or in an "imaginary place."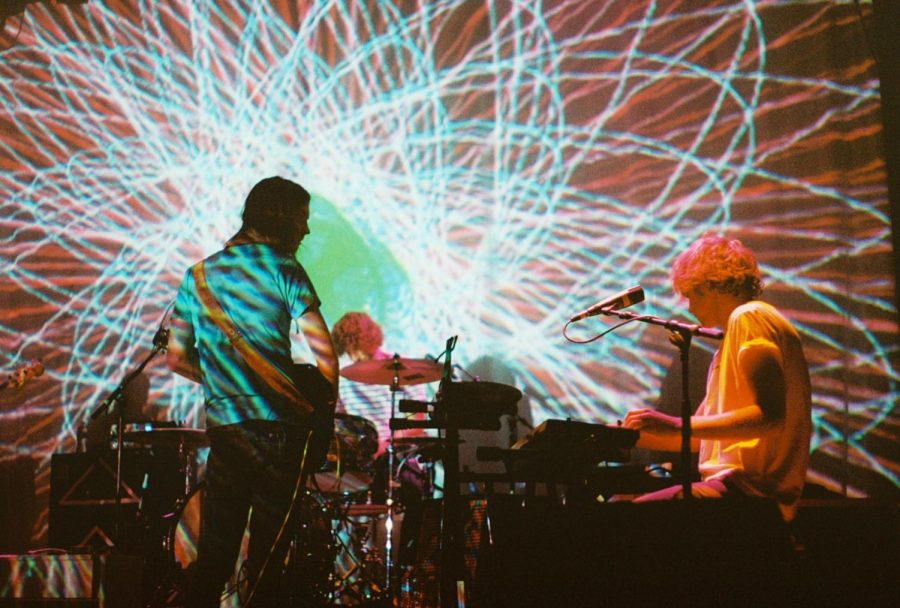 The subtle crowd noises featured between tracks mimics a live Tame Impala performance, an intriguing, pertinent concept for a population eager for concert season to resume.
Their first album since 2015, The Slow Rush was released on Feb. 14 as the band prepared to kick off their spring tour in support of then new album. As of Monday, barring a select few rescheduled dates, the majority of their tour is still scheduled to happen.
However, due to the impending COVID-19 pandemic and the rapidly changing environment, it wouldn't be much of a surprise if Tame Impala rescheduled or canceled their tour. Currently,  no announcements have been made regarding the United States leg of the tour.