WATCH: Doja Cat's '70s psychedelic disco dream "Say So," plus check out her latest effort 'Hot Pink'
March 30, 2020
Society has entered the era of the quarantine as those living through the COVID-19 pandemic are living through an unfortunate-yet-historic moment in world history. Many are left to determine how to occupy their time since state and local governments began issuing "stay at home" orders, leaving bars, concert venues, restaurants and all outside forms of entertainment and leisure indefinitely shut down.
As some slip into depressive states due to the chaos and uncertainty surrounding the growing COVID-19 pandemic, music continues to offer an escape from bubbling negativity. Certain tracks, albums, music videos and EPs possess an ability to embed themselves in the hearts of those seeking light within the darkness.
Los Angeles-based rapper-singer and songwriter, Doja Cat, impressed with her sophomore studio album Hot Pink, released on Nov. 4, 2019. Despite being several months old, the 12-track album remains a worthwhile listen, particularly during these trying times. Doja Cat exhibits her musical range, showcasing her unique duality and propensity to bend genre norms into her art, unknowingly providing listeners a portal to better days.
Those fatigued from staring at the same four walls may enjoy the vivid colors and glamour of Doja Cat's "Say So." This ultra-groovy track pairs with a '70s-inspired music video serving as a feel-good anthem amidst impending turbulence. 
And as has been the case throughout history, when society falters, art–in this case, expression through music–thrives.
Directed by Hannah Lux Davis, the music video for "Say So," is both fierce and effortless, propelling viewers through a psychedelic '70s disco dream. The video couples a golden hue that remains consistent throughout with hypnotizingly flashy outfits, making it difficult for viewers to avert their eyes from Doja Cat's performance, helping to cast away the stressors of society's current dreary situation.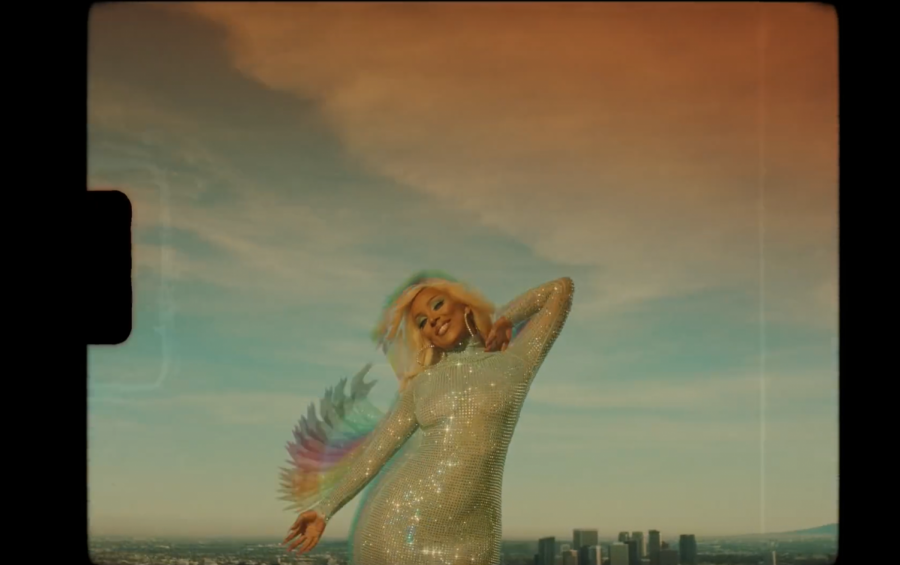 Doja's flirty music video is the ultimate escape, reviving the dormant appeal of the retro luxury and embellishing it with a modern-day flair. Scenes of Doja Cat glistening in a light blue maxi-dress that is dripping with rhinestones from head to toe, with lush greenery and the Los Angeles skyline in the distance behind her are compelling. As she dances, her elegant movements are followed by colorful psychedelic tracers.  
And while "Say So" operated as a welcome reprieve from daily stressors upon release, it's cultural significance is even more apparent today.
As society reluctantly accepts the near-Orwellian guidelines meant to stifle the transmission of coronavirus COVID-19, Doja Cat's free-spiritedness operates as the utopian counterpoint to today's dystopia.  Her gathering of friends and guilt-free flirting–once a luxury we took for granted–now seems like an ever-elusive dream from an abandoned collection of societal norms.
This song sparked a viral dance sensation when TikTok user Haley Sharpe (known as yodelinghaley), created a dance to "Say So." It spiraled into hundreds of others following suit, dancing in rhythm while creating their own interpretations via TikToks.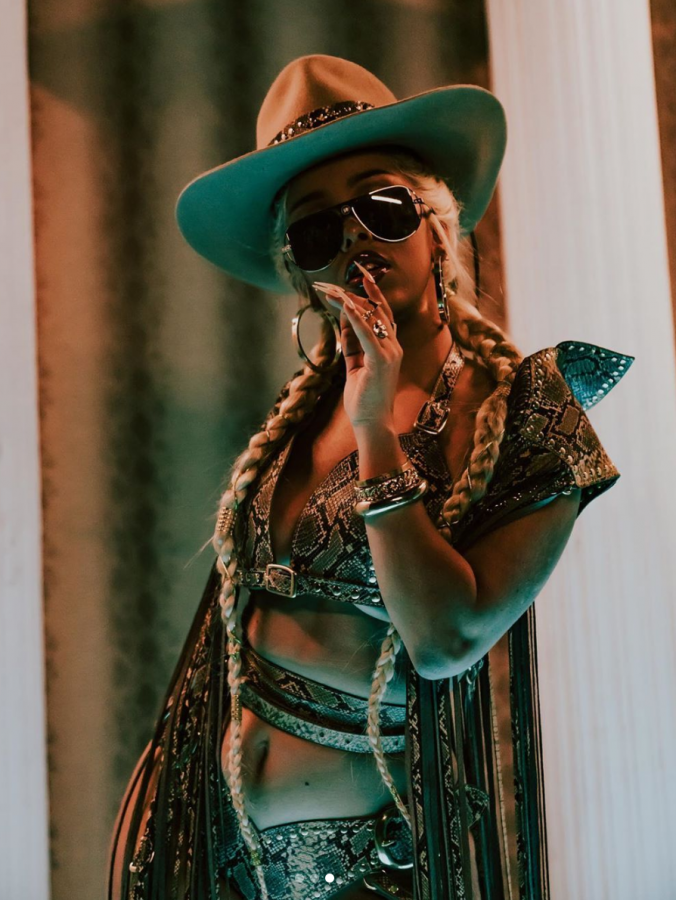 Doja Cat adopted Sharpe's dance during a portion of her music video and even cameoed Sharpe at the end of the video. With all the extra time on our hands, learning the "Say So" dance could be an amusing activity to occupy a portion of one's day.
Other notable mentions from this album to listen to during quarantine include "Rules," a commanding track with a western-inspired feel. Doja Cat's sex appeal and confidence resonate throughout each lyric, almost daring naysayers to try and obstruct her parade.
As those quarantined are forced to wrestle with their thoughts, "Bottom B*tch" subtly nods to Blink 182's iconic track, "What's My Age Again?," offering listeners a nostalgic gateway to revisit fonder memories from past years. Although the use of autotune in the latter half of the song almost seems out of place, the track still holds its own as a standout on the album.
Doja Cat shows off her vocal talents with the eighth song "Addiction." Her range with low and high-pitched tones throughout this track is notable. The sultry groove of "Addiction" elevates this track and helps it stand out.
The second to last song on Hot Pink, "Better Than Me," shows Doja Cat's emotional vulnerability as she manages to find a way to let her confidence overcome heartache. "Better Than Me" incorporates an intoxicatingly gentle guitar alongside Doja's ranging vocals.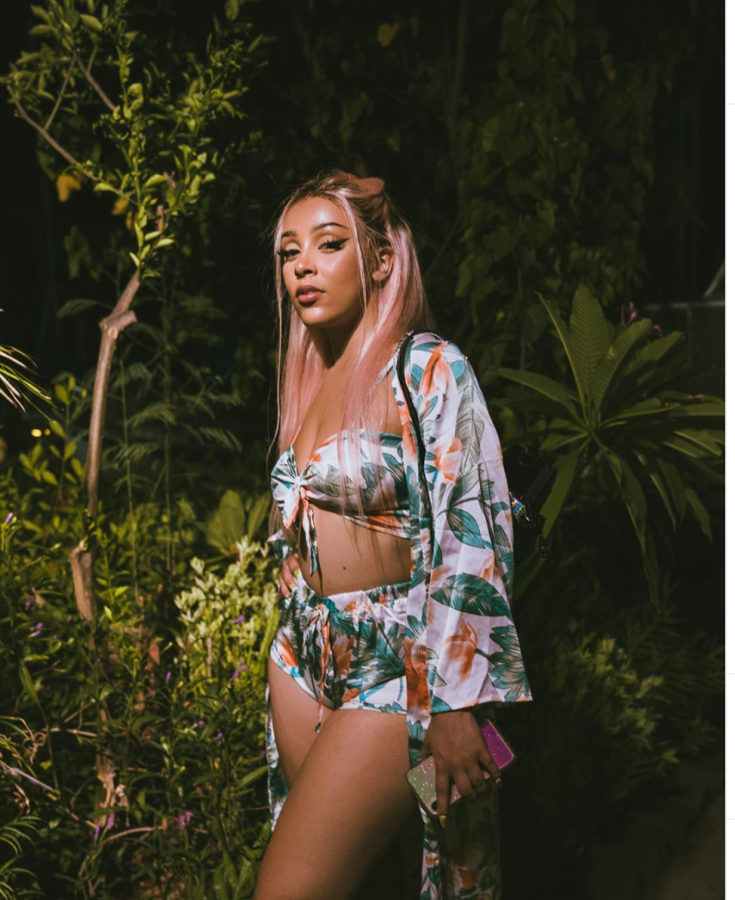 In an interview with Billboard Magazine, Doja Cat spoke about her latest effort Hot Pink: "This album is a compilation of when I stopped smoking weed, and all of the stuff that just poured out of my mind when I was sitting in bed, when I was on Instagram Live, when I'm just chilling and having a true moment to myself to just create and make sh*t that I felt good about. I was just lucid and happy and I think it really shows in this album. It's just a clean f*ckin' album."
Hot Pink is Doja Cat's most polished and cohesive project to date. "Say So" is an absolute stand-out track, along with the dreamy video. As society continues to stay at home for the unforeseeable future, music remains a common bond that allows people to experience a visceral journey that serves as a light within dark times. Hot Pink is a can't-miss album to check out while searching for new music or an escape from the stress and anxiety of the world's current situation.