Grading the Bears' offseason additions
March 21, 2020
Entering the 2019 NFL season, the Chicago Bears harbored Super Bowl aspirations. Following a breakout 2018 campaign that saw the 12-win"Monsters of the Midway" earn their first playoff berth since 2010, fans and analysts expected quarterback Mitchell Trubisky to take the next step in his maturation process, with the former No. 2 overall pick entering the season as the betting favorite to win the 2019 NFL MVP.
Since then, Vegas refunded those bets following a startling regression from Trubisky. Rather than emerge as a complement to the vaunted Bears defense, Trubisky developed into a borderline liability, laboring through a disastrous season that saw his quarterback rating dip by just over 12 points.
Nevertheless, an overburdened and fatigued Bears defense kept Chicago competitive, even positioning the team for a late playoff push before incompetent offensive play tanked such aspirations. With the NFL free-agency period well underway, general manager Ryan Pace is tasked with retooling the Bears roster on the go.
Thus far, Pace re-signed linebacker Danny Trevathan and safety Deon Bush while adding tight end Jimmy Graham, defensive end Robert Quinn, cornerback Artie Burns and quarterback Nick Foles. The NEIU Independent grades Pace's performance.
Jimmy Graham – Tight End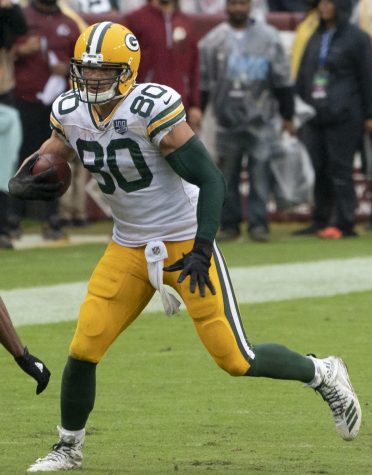 Entering the 2020 NFL offseason, the Chicago Bears were in desperate need of help at the tight end position. With primary target Trey Burton laboring through two separate injuries–Burton underwent offseason sports hernia surgery before a calf injury ended his 2019 campaign–former practice squad tight end J.P. Holtz paced all Bears tight ends with seven catches for 91 reception yards.
For comparison's sake, Kansas City Chiefs tight end Travis Kelce caught 97 passes for 1,228 yards.
While the Bears opted against signing younger, more productive options such as Eric Ebron, the former Packers and Saints' tight end still represents a major upgrade at a position of need. Sure, Graham is entering his twilight years and won't sniff the career-high 1,310 yards and 16 touchdowns he put up while with the Saints in 2011 and 2013, respectively, but at 6'7, Graham remains a red-zone threat.
His contract is also manageable, costing Chicago $16 million over two years. If Burton's nagging injuries subside, the two carry the potential to comprise a formidable-if-unspectacular one-two punch. Also keep an eye out for undrafted free agent Jesper Horsted who, as a wide receiver, broke Princeton's receptions and receiving yard records before signing on with the Bears.
Grade: C+
Robert Quinn – Defensive End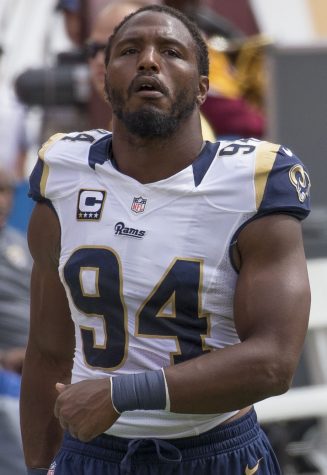 The Bears rolled the dice by signing Dallas defensive end Robert Quinn to a five-year, $70 million contract.
On one hand, the former two-time Pro Bowler finished 2019 with 11.5 sacks, good for eleventh in the NFL. On the other hand, prior to the 2019 season, Quinn hadn't finished a season with more than 8.5 sacks since his 10.5 sack performance in 2014.
At 29 years old, Quinn  is still theoretically in his prime. Nevertheless, the Bears will have to quickly determine whether or not 2019 was an anomaly for the former All-Pro defensive lineman or whether his 10.5-sack performance represents a return to normalcy.
At his peak, Quinn was arguably the most feared pass rusher in the NFL, as evidenced by his 19-sack effort in 2013. Lining that version of Quinn opposite Khalil Mack is a mouthwatering prospect, though should Quinn revert back to his 2015-2018 output, fans will retrospectively view this deal as an albatross.
Either way, Bears fans can expect a drastic improvement over the since-departed Leonard Floyd, who the Bears cut immediately after acquiring Quinn.
Grade: B
Nick Foles – Quarterback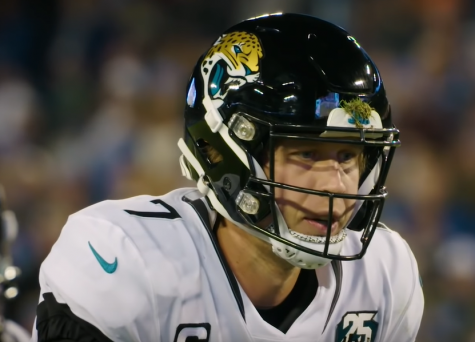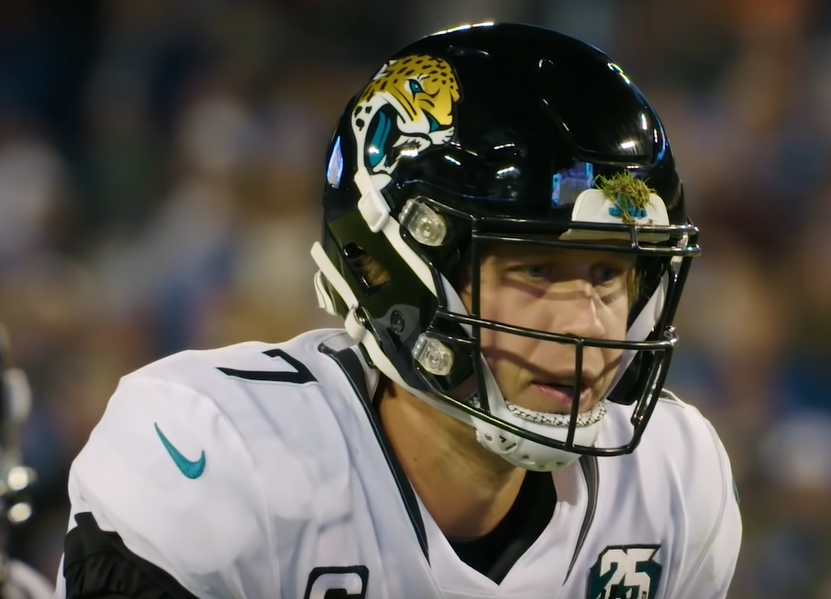 Bears fans either love or hate this deal.
It's difficult to discount the very same Nick Foles who admirably led the Philadelphia Eagles to the franchise's first Super Bowl in 2018 following a Week 14 injury to starting quarterback Carson Wentz. Eagle-eyed fans (pun intended) also remember the 2013 edition of Foles that led the league in both touchdown percentage (8.5%) and quarterback rating (119.2).
But the other side of the former third-round pick is less encouraging. After leading the Eagles to their first title, Foles regressed into a journeyman quarterback, one capable of challenging starters in volatile situations but never able to assume and keep the reins himself.
Foles hasn't started more than 10 games since his one-year stint with the St. Louis Rams, starting a total of 13 games across the next four seasons. Last year, Foles forfeited his job to Gardner Minshew, a rookie sixth-round draft pick who escaped many teams' draft boards.
Foles seduces scouts with flashes of brilliance yet never seems to impress enough for a franchise to anoint him "the guy." Furthermore, Foles' career is strikingly similar to former Bears quarterback Brian Griese, who once led the league in quarterback rating before settling into the same drifter role Foles currently occupies.
Foles' contract is also inconsistent with the money allotted to the backup quarterback position. While Foles restructured his contract to include opt-out options for each of the final two seasons, paying a $15 million-plus base salary in 2020 is a lot of money to invest in a contingency plan.
Nevertheless, Foles is the ideal acquisition relative to Pace's foreboding situation. Pace squandered four draft picks (Nos. 3, 67 and 111 picks in the 2017 draft and the 70th overall selection in the 2018 draft) to move up one slot to draft incumbent starting quarterback Mitch Trubisky. While analysts initially lauded Pace's aggressive approach, his ensuing track record transformed the perception around him from aggressive to reckless.
Pace needs Trubisky to develop into the quarterback he once envisioned. In fact, his entire reputation is contingent on it. Foles represents an exceedingly capable backup plan while allowing Trubisky one more opportunity to prove his worth.  That–and perhaps Foles experience playing under head coach Matt Nagy, offensive coordinator Bill Lazor and quarterbacks coach John DeFilippo–is why this deal was made.
Grade: C
Artie Burns – Cornerback
An inconsequential, "prove-it" deal on the surface, cornerback Artie Burns possesses an array of desirable traits. His 4.4 40-yard dash mirrors his ability to keep up with even the speediest of receivers. His Steeler pedigree suggests a toughness compatible with the Bears' "Monsters of the Midway" identity.
However, after posting three interceptions as a rookie in 2016, Burns seemingly fell out of favor with Steelers' head coach Mike Tomlin, starting only seven games over the past two seasons.
The 25th overall selection in the 2016 draft, Burns receives the opportunity to reinvent his career after the Bears cut Prince Amukamara last month. However, the Bears are taking an enormous risk lining an unproven commodity across from Pro Bowler cornerback Kyle Fuller.
While it's too early to definitively grade this signing, the risks outweigh the rewards in the early going.
Grade: D+
Read more from Matthew Rago: