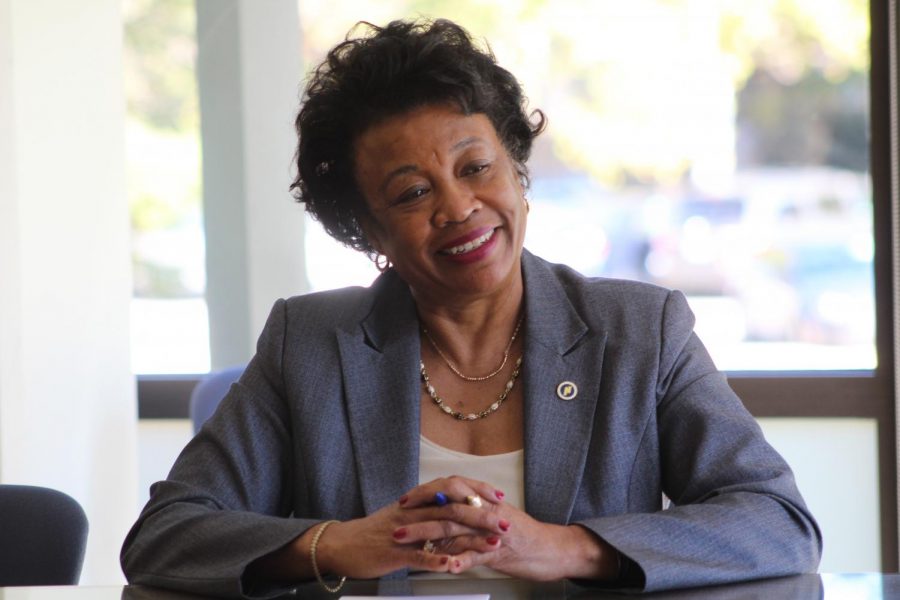 Northeastern Illinois University suspends face-to-face instruction through Spring
March 16, 2020
The Office of President Gloria J. Gibson issued a targeted announcement declaring that all face-to-face instruction at Northeastern Illinois University is suspended for the Spring semester.
According to the email, while the measure is still in its planning stages, alternative instruction begins on March 30 after the extended Spring Break.
Gibson writes that she is in the process of finalizing a plan for employees with her newly-assembled COVID-19 Task Force. Gibson hopes to share the plan within the next 24 hours.
Read Gibson's statement below:
Thank you for your patience during this most difficult time. Please see the following updates related to instruction.
Face-to-face instruction is suspended through the end of the spring academic semester.
The Provost is preparing an update to the original face-to-face instruction guidelines he sent to faculty on Friday; these guidelines will be emailed to faculty later today.
Alternative instruction should begin on Monday, March 30, after the extended Spring Break for students.
Second, I will personally meet with the COVID-19 Task Force shortly to discuss and finalize a plan for employees. This issue is critical, and within the next 24 hours I plan to share those guidelines with you.
As always, please refer to neiu.edu/coronavirus for the latest updates, and send questions and concerns to [email protected]. I am confident we will meet these challenges successfully because of your support, patience and resilience. Thank you.