AL Central predictions: Sox rise, Tigers stay dormant
February 27, 2020
With Spring Training underway, it's time to predict which teams will emerge as viable contenders and which teams will take residence at the bottom of the standings. The American League (AL) Central appears to be a top-heavy division, with three teams jockeying for postseason contention. While the reigning division champion Minnesota Twins are expected to retain their position atop the division, the rest of the division is fluid, with Chicago's resurgence coinciding with an impending rebuild in Cleveland.
Which team emerges from the pack? Vote in the poll at the bottom of the page!
Champion: Minnesota Twins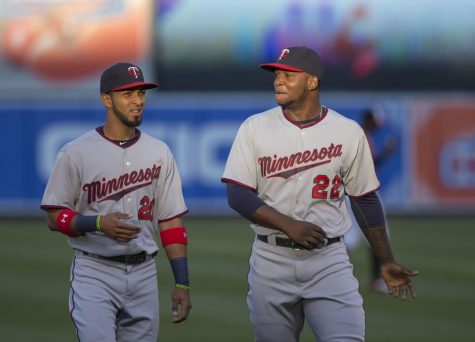 Coming off a record-setting season that saw the Minnesota Twins club an MLB record 307 home runs, the Twins somehow managed to infuse more power into their lineup. 
At the risk of venturing into hyperbole, the Twins boast arguably the greatest right-handed power quartet in MLB history following the acquisition of former AL MVP Josh Donaldson. Before acquiring Donaldson, the Twins already had Sano, designated hitter Nelson Cruz and catcher Mitch Garver–who hit 34, 41 and 31 home runs, respectively–anchoring the right side of the plate. 
The addition of Donaldson, who will displace Miguel Sano from third base, adds an additional 37 home runs to an already bruising Twins lineup. Oh and by the way, Sano's 34 home runs came over just 105 games. That's an embarrassment of riches.
Unfortunately for the remaining AL Central teams, we haven't even touched on Max Kepler's 36 home runs, Eddie Rosario's 32 home runs or the other three Twins players who broke the 20-home run plateau.
However, the Twins pitching staff remains a slight question mark. While Jose Berrios emerged as a legitimate staff ace, the Twins will have to wait and see if All-Star Jake Odorizzi can replicate his breakout 2019 campaign. The Twins will miss the late-season dominance of Michael Pineda, though the acquisition of Kenta Maeda will help alleviate the burden until Pineda returns from injury.
Nevertheless, expect the Twins to repeat as AL Central Champions barring a startling regression or a breakout campaign from the…
2. Chicago White Sox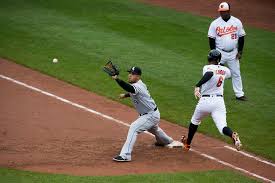 The undisputed victors of the 2020 MLB offseason, projecting the Sox to finish second is more of a testament to the Twins than an indictment on the Pale Hose. 
Despite fielding reigning AL Batting Champion Tim Anderson, AL RBI Champion Jose Abreu and breakout stars Yoan Moncada and Eloy Jimenez, the 2019 White Sox were handicapped by injuries and underwhelming performances from complementary pieces.
To put that into perspective, in 2019 the Sox afforded 2,140 plate appearances to (deep breath) Yolmer Sanchez, Ryan Cordell, Charlie Tilson, Yonder Alonso, Wellington Castillo, Adam Engel, Jon Jay and Jose Rendon. Those eight position players combined to hit .200 with 40 home runs and 195 RBIs.
For comparison's sake, newly acquired DH Edwin Encarnacion hit .244 with 34 home runs and 86 RBIs across 486 plate appearances. 
The acquisitions of Encarnacion, right fielder Nomar Mazara and All-Star catcher Yasmani Grandal–the latter relegating All-Star catcher James McCann to backup duties–coincide with the impending arrivals of MLB Pipeline's No. 3 and No. 40 prospects Luis Robert and Nick Madrigal, giving the Sox a formidable one through nine.
However, if the Twins rotation is a question mark, the Sox pitching staff is an enigma.
While the additions Gio Gonzalez and 2015 Cy Young winner Dallas Keuchel shore up the Sox rotation, the Sox are inundated with the proverbial X-factors. 
Both Carlos Rodon and flamethrowing prospect Michael Kopech return from Tommy John surgery. They will likely assume a bullpen role to begin the season. 
From 2018 to 2019, staff ace Lucas Giolito enjoyed the greatest statistical turnaround from an ERA standpoint in MLB history. Once handicapped by an elevated walk rate, it remains to be seen if Giolito can repeat his Cy Young-caliber performance. 
Reynaldo Lopez has flashed glimpses of brilliance at times, but patterns of inconsistency have thus far plagued his career. If he can regain his 2018 form, he'll make an excellent No. 5.
Nevertheless, the White Sox are positioned to contend for an AL Pennant should everything go according to plan.
3. Cleveland Indians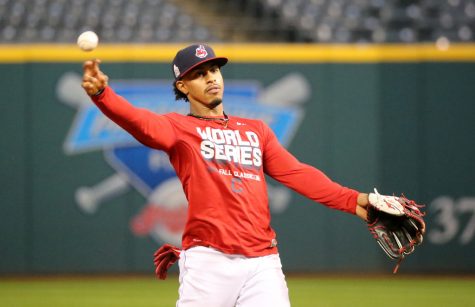 The premier American League team as recently as 2016, Cleveland's fall from grace has been cruel and swift.
Despite winning between 91 and 102 wins over each of the past three seasons,  Cleveland hasn't advanced beyond the League Division Series (LDS) since their heartbreaking loss to the Chicago Cubs in the 2016 World Series, even failing to qualify for the 2019 postseason as a 93-win team. 
The Indians still boast superstar shortstop Francisco Lindor, whose presence will at the very least keep Cleveland competitive.  However, the makeover has already begun.
Last season, Cleveland traded Trevor Bauer to the Cincinnati Reds in the midst of a hotly contested AL Central race. Later, in a nearly inexplicable move, management dealt two-time Cy Young recipient Corey Kluber to the Texas Rangers for a marginal return. Meanwhile, projected ace Mike Clevinger underwent knee surgery to repair a partially torn medial meniscus, though he is expected to be back during the season.
Once daunting, Cleveland's pitching staff is now a caricature of itself. .
Barring a remarkable early-season run, Cleveland is expected to shop Lindor, ensuring a plummet down the AL Central standings. Until then, Clevinger and Shane Bieber will anchor the starting rotation while Lindor, Jose Ramirez and Carlos Santana comprise the Indians' hitting core.  Left to themselves, those players alone may be enough to keep the Indians competing for the playoffs. 
4. Kansas City Royals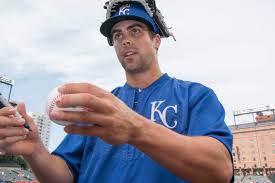 The Royals possess covetable pieces, but not enough firepower to propel them to the top of the standings. 
Second baseman Whit Merrifield is arguably the most underrated position player in baseball today. Though Merrifield won't hit for power, he consistently manufactures ways to get on base. Once there, Merrifield is a threat to take an extra base against inattentive competition.
Right-fielder and DH Jorge Soler's league-leading 48-home run power surge was a welcome sight for a rebuilding franchise. However, it remains to be seen if Soler–whose previous career high was his 12-home run effort with the Cubs in 2014–can repeat his breakout performance.
Outside of Merrifield, Soler and the recently re-signed Alex Gordon, the Kansas City cupboard is bare. Hunter Dozier and Adalberto Mondesi are candidates to emerge as clubhouse leaders, but it would be irresponsible to project the Royals any higher than fourth.
5. Detroit Tigers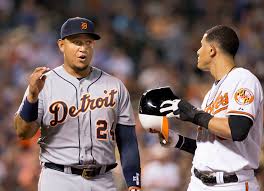 Unlike their Central Division peers, the Tigers are a bad team that failed to make any impact signings or trades during the 2020 offseason. Sure, C.J. Cron should provide between 25-30 home runs to go along a .250 batting average while Jonathon Schoop can be penciled in for another 20 home runs, but the Tigers are more than two marginal additions away from postseason contention.
Detroit is laboring through an extended stay in baseball purgatory. In an effort to remain competitive during Miguel Cabrera's twilight years, the Tigers forfeited many of their top prospects before replenishing their pool with Casey Mize (MLB Pipeline's No. 7 prospect) and Matt Manning (No. 24). Nevertheless, both Mize and Manning are about a year away from the big leagues.

Loading ...