Eight Criminally Underrated Bands You Need To Hear
November 19, 2019
STARSET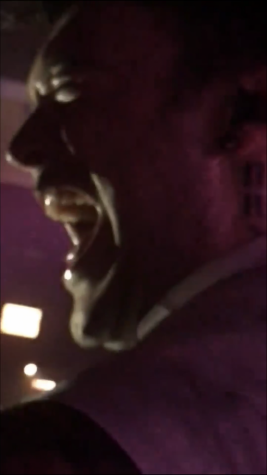 Some might argue that STARSET isn't underrated at all considering that they've had two Billboard top-five hits and six top-20 singles. However, despite their commercial success, STARSET has yet to become a household name on par with bands like Disturbed, Shinedown and other great modern rock acts. The fact of the matter is that STARSET has the vision, talent and execution to headline stadiums rather than modestly sized venues.
STARSET burst onto the scene in 2014 with "Transmissions," a debut album defined by resonating power chords and intergalactic-themed melodies. STARSET thrives off minimalism, strategically using simplistic tactics to create a uniquely captivating sound. 
The band`s sound is derived from frontman Dustin Bates' unique blend of scientific knowledge and music theory. Bates (formerly of Downplay) participated in the International Space University's Space Studies Program. His love for outer space manifests itself in STARSET's cold, calculated sound, which thrives off reverberating chaos staggered by intermissions of calm.  
Seeing STARSET live should be atop every alternative rock fan's bucket list. The band asks their audience to download a specialized app that allows concertgoers to view the demonstration through their phones as planets and astronomical objects dance across their screens. The band's attire consists of stark white space suits with an eerie hue illumination from within their visors, offering audience members a unique visual experience. STARSET is both a must-see act and a must-hear band.
Best songs: "My Demons," "Ricochet," "It Has Begun"
Favorite Deep Cuts: "Unbecoming," "Die For You"
Red Sun Rising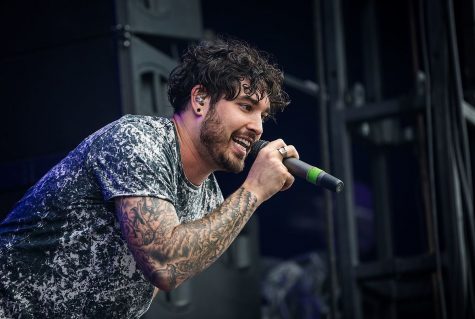 After enjoying initial notoriety in 2015 following the release of "Polyester Zeal," Red Sun Rising set out to prove that they aren't a one-trick pony. "Thread," the band's second offering under a major label, proved just that. With "Thread," Red Sun Rising truly came together to define their sound, establishing a concrete identity while exhibiting the complete spectrum of their musical talent. 
Vocalist Mike Protich's vocal range ensnares the senses, offering a novel listening experience largely absent from current mainstream rock. Lead guitarist Ryan Williams excels at inserting mini-riffs–some nearly imperceptible–for keen listeners to latch onto. Collectively, the band allows their listeners to transition from high-intensity anthems to contemplative melodies. Whether you want to bellow "Emotionless" or sit back, close your eyes and enjoy "El Lazo," Red Sun Rising has a song for every occasion.
Best Songs: "El Lazo," "Emotionless," "The Otherside"
Favorite Deep Cuts: "Blister," "Bliss"
Icon for Hire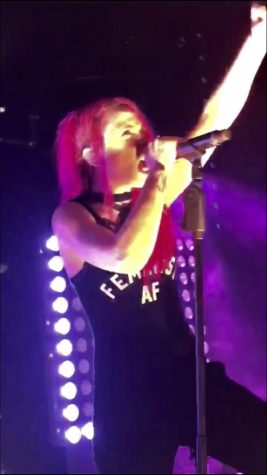 Don't call them a female-fronted band. Vocalist Ariel Bloomer and lead guitarist Shawn Jump have set out to transcend such a superficial label, instead indiscriminately staking their claim as one of the best acts in rock. What sets Icon for Hire apart from their counterparts is Bloomer's exceptional flow. The Icon for Hire vocalist has mastered the ability to narrate a harrowing tale of depression, insecurity and self-harm while simultaneously forcing her audience to subconsciously nod their heads to the rhythm she dictates. In other words, Bloomer is in complete control and we're all better off for it. 
Jump's vision and creativity on both the guitar and keyboards simply can't be taught. Jump doesn't overwhelm the band's sound, instead providing the perfect complementary backdrop to Bloomer's commanding vocal prowess.  Whether it's captivating listeners with seamless rhymes or deviating away from tradition by exploring pop-punk, Icon for Hire offers a flavor everyone can appreciate.
Best Songs: "Make A Move, ""You Can't Kill Us," "Get Well"
Favorite Deep Cuts: "Cynics & Critics," "Iodine"
Otherwise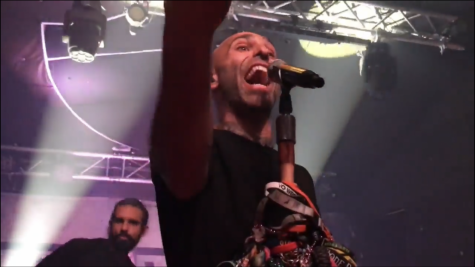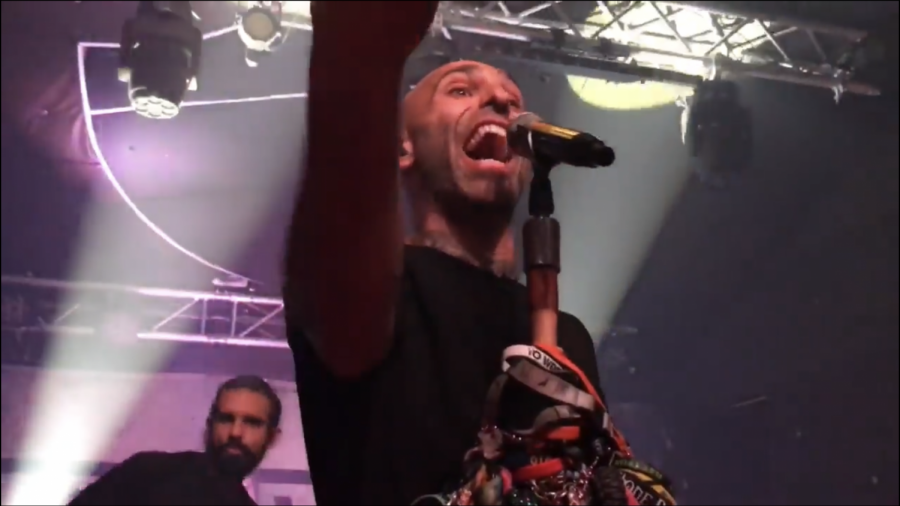 Las Vegas rock quartet Otherwise, comprised of vocalist Adrian Patrick, lead guitarist Ryan Patrick, bassist Tony Carboney and drummer Brian Medeiros, bring a sense of camaraderie and familiarity to their performances. Adrian's authoritative-yet-pensive vocals drive Otherwise's appeal to a wider audience. Medeiros and Carboney expertly drive the rhythm while using their vibrant personalities to endear themselves to fans. However, Ryan deserves special recognition as a guitarist who adamantly defends the importance of the guitar riff in an era that seems adamant about eliminating them. Otherwise doesn't sanitize their product. It's bold, in your face and tells a story worth investing in, making their entire catalogue consistently good. 
Check out our review of Otherwise's brand new album "Defy."
Best Songs: "I Don't Apologize (1000 Words)," "Soldiers," "Angry Heart"
Favorite Deep Cuts: "Blame," "All the Pretty Things"
Nothing More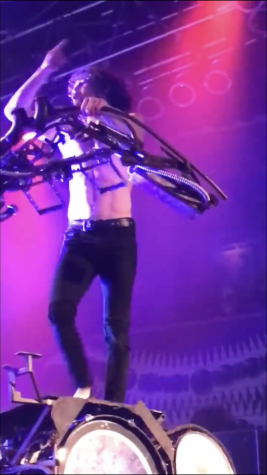 Despite being nominated for every Grammy Award within the rock category, Nothing More still lacks the recognition they deserve, which is more an indictment on the current state of rock music than on the band itself. Having been nominated for Best Rock Performance ("Go To War"), Best Rock Song (also "Go To War") and Best Rock Album ("The Stories We Tell Ourselves"), Nothing More has already accomplished a feat storied bands like Nirvana and Foo Fighters have been unable to replicate.
Nothing More is fronted by drummer-turned-vocalist Jonny Hawkins, who uses his unabashed energy and an endearingly unpredictable vocal range to keep fans on the edge of their seats. Guitarist Mark Vollelunga offers a distinct sound through the utilization of alternate tunings. Bassist Daniel Oliver wows crowds with his ability to play guitar solos on an upright bass. Unlike most bands, Nothing More refuses to allow their expert precision to detract from their stage presence.
Best Songs: "Jenny," "Go To War," "Fade In / Fade Out"
Favorite Deep Cuts: "This Is The Time (Ballast)," "Christ Copyright:
Shaman's Harvest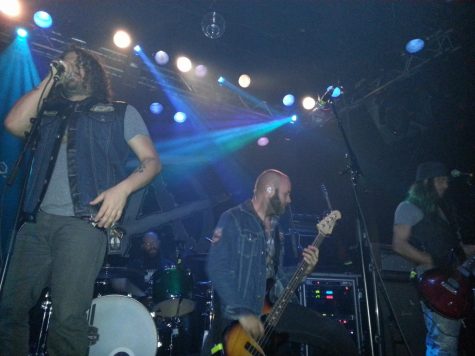 Jefferson City rock quartet Shaman's Harvest offer a methodical country-rock sound that is both charming and fascinating. Each chord progression is as purposeful as it is calculated, allowing listeners to fill in the brief gaps with their own interpretations. Unlike bands who input noise for the sake of noise, strategy defines Shaman's Harvest, creating a unique sound that will recruit country, pop and rock fans to the same place.
What sets this band apart is their resilience. Shaman's Harvest has existed for 20 years, yet only managed to find commercial success 13 years after their conception. The band found its footing when "Dragonfly" peaked at No. 18 on Billboard's U.S. mainstream rock. From there, the band landed another top-15 hit when "In Chains" reached No. 12 on the same chart. While Shaman's Harvest won't overwhelm you with power, they will have you crooning to their well-orchestrated rhythms and meticulous vocals. The talent in Shaman's Harvest is undeniable and the band is ready to continue to build upon its wave of momentum.
Best Songs: "In Chains,""Dragonfly," "Dirty Diana (Michael Jackson cover)"
Favorite Deep Cuts: "Tusk and Bone," "Ten Million Voices"
Tremonti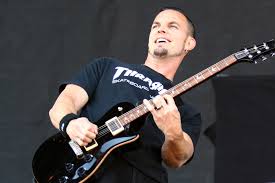 Yes, that Tremonti. Mark Tremonti of Alter Bridge (formerly of Creed) founded his namesake side project as an outlet to explore his appreciation of metal. Moving out of his comfort zone, Tremonti serves as both the lead guitarist and vocalist for the band , offering a welcome departure from his personal norm. Joined by rhythm guitarist Eric Friedman (formerly of Submersed) and drummer Garrett Whitlock, Tremonti expertly applies the principles of speed metal to complement his recently explored vocal prowess, emerging as a complete musician capable to spearheading his own band.
Tremonti himself enthralls audiences with his blistering solos, as the investment and thought placed into each chord progression resonates through the speakers. Tremonti's maturation as a guitarist from his days with Creed are on full display in every one of Tremonti's songs, particularly throughout "A Dying Machine," the band's most recent album. Technically proficient and infinitely creative, Tremonti offers an alternative for those who have longed for Alter Bridge to delve headfirst into the realm of metal. However, the most surprising element of the evolution of Tremonti is Mark's ability to evolve from generic vocalist to one with a clear, succinct identity and vision. 
Best Songs: "Fall Again," "Dust," "A Dying Machine"
Favorite Deep Cuts: "As the Silence Becomes Me," "Radical Change"
Fozzy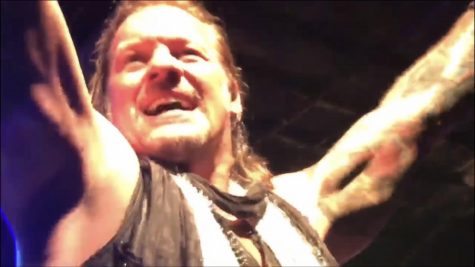 Fozzy is fronted by former WWE superstar and current AEW Heavyweight Champion Chris Jericho. What started a niche vanity project that predominantly catered to hardcore wrestling fans has since evolved into a full-fledged rock act, capable of offering strong, original songs to go alongside the star appeal that initially kept the band afloat. Fozzy, comprised of Jericho, lead guitarist Rich Ward, drummer Frank Fontsere, rhythm guitarist Billy Grey and bassist Randy Drake, worked diligently to shake the perception of celebrity sideshow and reinvent themselves as a legitimate rock band.
Fozzy excels at the nuances of rock n' roll. Jericho's vocals, reminiscent of the great rock vocalists of bygone eras, provides fans with the minor subtleties that listeners love to sink their teeth into. The instrumentals are simple, effective and fun. As another late-blooming band that recently found its footing, expect Fozzy to further solidify their place in the Rock N' Roll landscape with their next album
Best Songs: "Judas," "Painless
Favorite Deep Cuts: "One Crazed Anarchist," "Drinkin' with Jesus"
Up-and-Coming Artist Spotlight
Rivals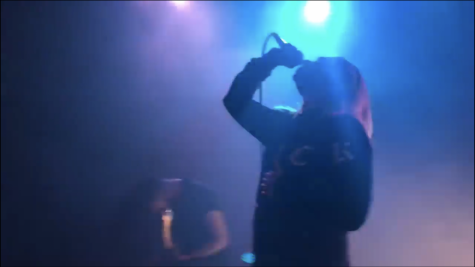 I discovered Rivals on accident when they visited Chicago as the opening act for the Red Jumpsuit Apparatus. Rivals's songs are saturated with drama and anticipation, leaving fans salivating for each natural progression. The band  also has an uncanny intuition on when to up the intensity, offering well-balanced songs throughout their entire collection. None of Rivals's songs overwhelm you with unneeded additions, relying solely on the necessities to accomplish its goal. Finally, vocalist Kalie Wolf has the look, stage presence and vocals to eventually lead this band to the top of every rock chart. The group comes out with a two-song EP on Nov. 2 titled "Supernova"
Best Songs: "Moonlit," "Wild Things," "To Leila"
Handsome Pete
While Handsome Pete is undeniably in its embryonic stages, the band harnesses a sound that is both impactful and deliberate. Sounding like a hybrid of Three Days Grace and Breaking Benjamin, masterful subtleties differentiate Handsome Pete from their contemporaries. Whereas many developing artists fall victim to blanket uniformity, these guys offer a second-by-second experience, altering riffs and vocal patterns as their songs barrel towards a natural conclusion. Mellow verses give way to powerful choruses, creating a welcome and unpredictable dynamic that will inevitably propel them to success. 
Best Songs: "Hangman," "One in the Same," "Friday"
Read more from Matthew Rago: