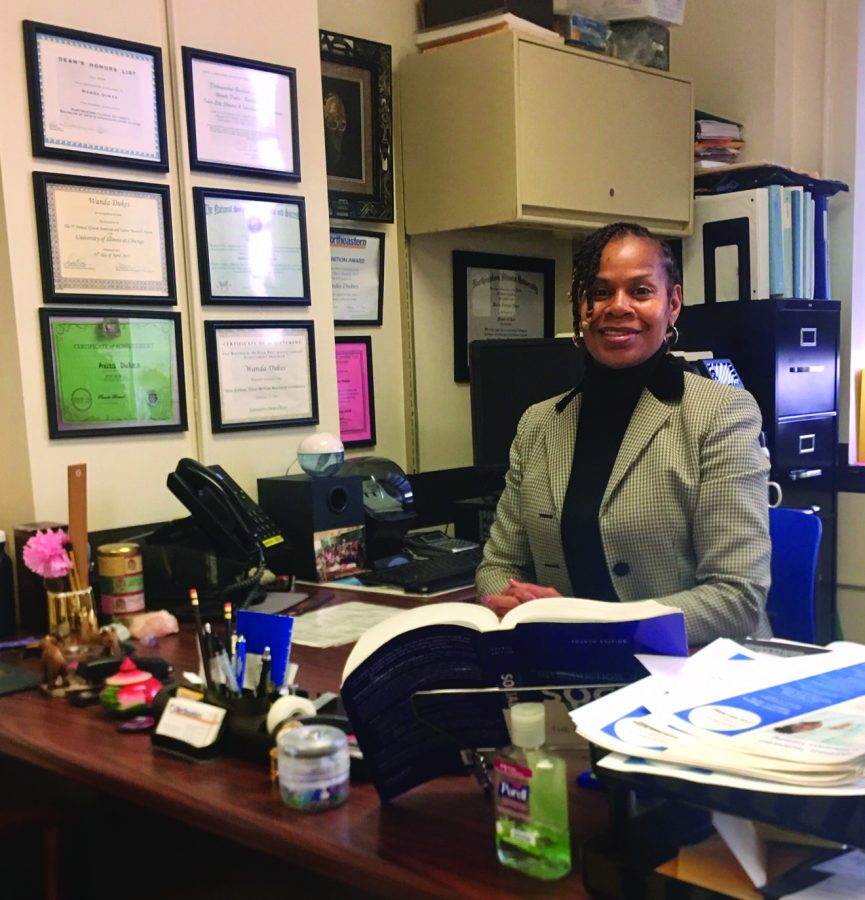 Wanda Dukes
Wanda Dukes has dedicated more than 25 years of her life to helping women that suffer with mental health and substance abuse. Dukes is a McNair Scholar. She graduated Cum Laude from NEIU with a bachelor's degree in both inner city studies and interdisciplinary studies.
"When I came to NEIU in 2005, I started out at the north campus. There I received most of my gen eds. When I found out about the Carruthers Center and how it was teaching about the heritage of African Americans, family and lifestyle; and that the degree focused on that, I came to the Center."
Dukes is a Certified Pearson Vue Test Administrator at the Carruthers Center for Inner City Studies (CCICS).
Since 2015, she has administered more than 3,000 tests. Dukes is a mother, grandmother and very passionate when it comes to learning and teaching.
"When I came to NEIU, I was a returning adult student. Everything I've learned, I'm taking and passing it on to my children with hopes of them passing it along to their children. Before I started having my kids, I always wanted to go to school; but because I had my kids at a young age, I had to make sure they got through school before I went."
Originally from Cleveland, Ohio, Dukes was born in the '60s, during the civil rights movement. She grew up around the time of the riots and the assassination of Dr. Martin Luther King, Jr.
Dukes came to Chicago because her father was a musician and during the time of their move, Chicago's Bronzeville neighborhood was known for its jive artists and live music. Those who migrated seemed to enjoy the hustle and bustle of the Black Metropolis.
"My dad was a musician, he's amazing. He liked to sing. He sang behind the OJ's. Everyone on my father's side was musically inclined. So we did a lot of traveling around."
Dukes believes everyone has an assigned purpose in life, "I believe my creator has put in my path what he has in order for me to grow into the woman I am today."
When asked the first time she had the urge to help someone she said, "When my son was in preschool, there was little boy. You can tell he wasn't being fed in the morning. There was something in my heart that said when I see him tomorrow when I bring my son to school; I'm going to bring some extra food for him. I was about 19 or 20."
When asked what it is like to be a black woman in academia, she said, "I feel empowered. When I wake up, my creator is there breathing life into my lungs and allowing me to be happy. I was born black. I had to work for the academia. I had to work for both of my degrees.  The academia part is a bonus. Because I am unapologetically black, it doesn't matter that I am a black woman in academia. Overall, it is amazing