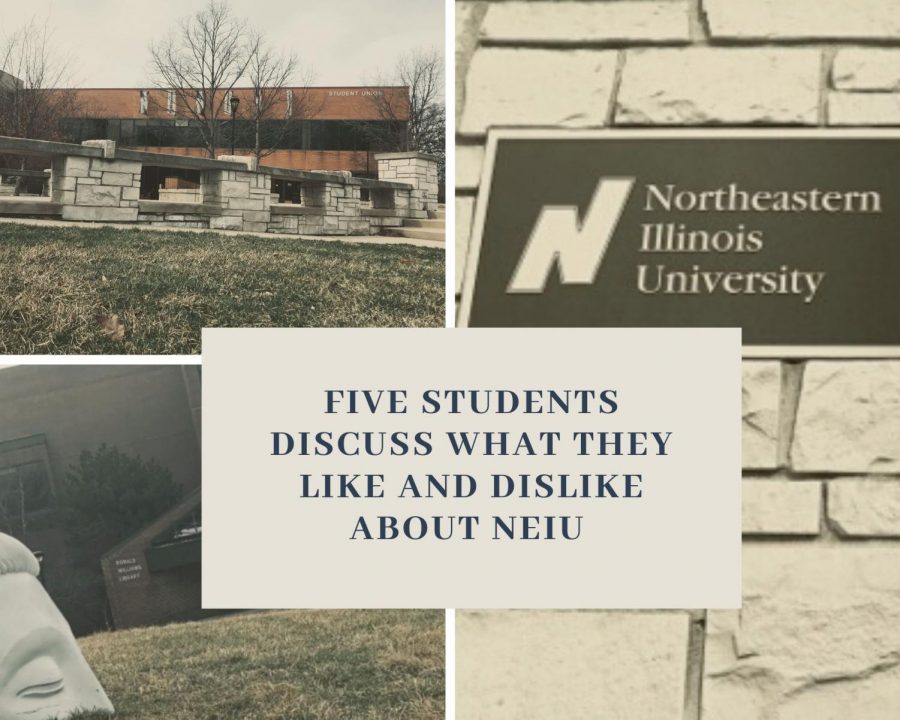 Five students discuss what they like and dislike about NEIU
March 24, 2020
Despite prevailing narratives, higher education isn't just about the academic experience or expansion of knowledge. Instead, college also operates as a foundation for prospective scholars to explore the benefits of future career options and personal development through exhaustive networking and hands-on experience.
The pursuit of community and inclusion remains elusive for many students at Northeastern Illinois University (NEIU), most of whom commute to school each day. Commuting students are less likely to interact with one another on a daily basis, foregoing their chance to make the connection that one day might make a career.
In 2016, NEIU opened The Nest, a four-year-old student dormitory that remains at just over 50% capacity in 2020. The university's efforts to boost occupancy are well-documented and mirror the university's struggles to attract and retain members of NEIU's student body, as evidenced by President Gloria J. Gibson emphasizing retainment and occupancy rates during her most recent State of the University address. Last week, the NEIU Independent interviewed five university students to discover what students enjoy and dislike about their NEIU experiences.
Billy Abraham, Finance Major
Billy Abraham, a third-year finance major, likes NEIU because the university is home to a good business school. "It is close to my home, so that's a plus," said Abraham. However, Abraham also criticized the language barrier that sometimes exists between instructors and students, saying, "Some of the teachers are pretty wack and I cannot understand their English."
Julie, fourth-year Social Work Major
Julie, a fourth-year social work student, told the NEIU Independent that Northeastern Illinois University is both affordable and offers a diverse learning experience. However, Julie added that she dislikes the lack of leadership at NEIU, which she says makes it difficult for students to access the resources and benefits that should be readily available to alumni and the student body. "There is nobody to point us in the right direction," said Julie.
Joselynn, 2019 Alumna, B.A. in Sociology
"The thing I liked about NEIU is that it is a small school with relatively small classes that allows for you to be able to ask more questions and meet with your professors for the help that you need," explained Joselynn.
Joselynn continued by detailing what she believes NEIU can improve upon, such as offering a greater variety of classes with more flexible scheduling options. "They do not offer a variety of classes all the time and the way they schedule the classes is not always the most convenient," said Joselynn. " If I thought one class was interesting but I needed to take another I couldn't because the times did not work well together."
Oussama, 2019 Alumnus, B.S. in Business Management
"Tuition was affordable, and they offered tutoring for almost every class," said Oussama. "What I also liked was that there is a prayer room for the Muslims, extended library hours during exam weeks and lots of programs for students."
Oussama also suggests that NEIU prioritize marketing the university saying, "I [have] met a lot of people in Chicago who have never heard of NEIU." Although tuition is affordable, he said the university imposes too many useless fees on its student body, specifically referencing the cost of parking.
Sharon, fourth-year Sociology Major
"What I like about NEIU is that students, faculty and staff are always there to help you no matter what," said Sharon, a sociology major who works alongside faculty and staff.
"What I dislike about NEIU is that the university contradicts the values it stands for with the actions they make. Lately, there have been a lot of incidents that affect vulnerable groups on all campuses."