Comics to look forward to this summer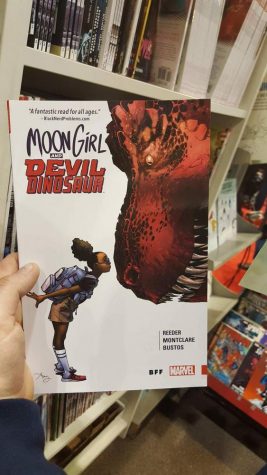 Moon Girl and Devil Dinosaur Vol. 3, Marvel Comics
Amy Reeder (writer), Brandon Monclare (artist), and Natacha Bustos (artist)
Moon Girl, also known as Lunella Lafeyette, is a 9-year-old super genius (and the smartest person in the Marvel Universe).  Her best friend is a 30-foot-tall dinosaur transported here by a magic rock. In Vol. 3, Lunella will begin taking on her first major supervillain. A fast paced adventure, with some seriously silly and funny dialogue. This is a series that anyone looking to get into comics should start with!
Available online and at retailers nationwide July 11.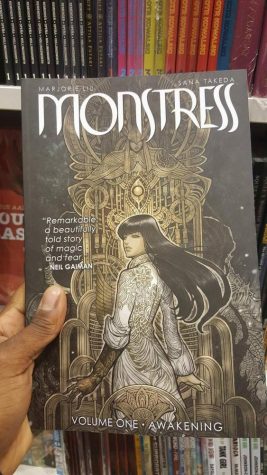 Monstress Vol. 2, Image Comics
Marjorie Liu (writer) and Sana Takeda (artist)
Where "Moon Girl and Devil Dinosaur" are the light, "Monstress" is the dark. The tale of a half human, half wolf hybrid, caught in the midst of a brutal civil war. Her power is unparalleled and many wish to use her for it.
A deeply unsettling story of power, violence, propaganda and war, "Monstress" tackles big questions and does so with grace. The brutal but beautiful artwork of Sana Takeda is some of the best produced in the last handful of years.
Available online and at retailers nationwide on July 11.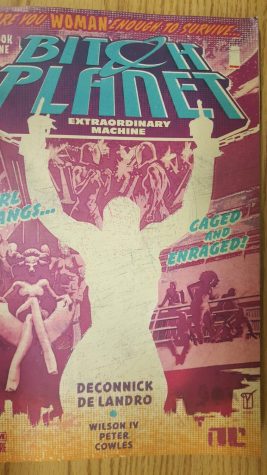 Bitch Planet Vol. 2, Image Comics
Kelly Sue DeConnick (writer), Valentine de Landro (artist), and Taki Soma (artist)
"Bitch Planet" is as vulgar as it sounds but in a way that many would not expect. Instead of relying on tired stereotypes of females in comics, DeConnick and company crafted a story centered on a prison planet solely for "non-compliant" women. In a time where misogyny and toxic masculinity are at center stage in American halls of power, this is a vital piece of literature.
Available online and at retailers nationwide on May 31.
Unstoppable Wasp Vol. 1, Marvel Comics
Jeremy Whitley (writer) and Elsa Charretier (artist)
A bright, kid friendly romp, "Unstoppable Wasp" tells the story of Nadia Pym, the secret daughter of Hank Pym a.k.a. Ant-Man. Nadia is pure bubblegum: happy, friendly, and brilliant. While she may be a trained fighter, brilliant scientific mind and superhero capable of shifting her size, Nadia prefers to avoid fighting and instead prefers to talk to the villains she faces.
That is just part of the overall positive message Nadia is pushing, as she struggles with her past and future, as a superhero and scientist capable of changing the world.
Available online and at retailers nationwide on September 12.
Hawkeye: Kate Bishop Vol. 1, Marvel Comics Kelly Thompson (writer) and Leonardo Romero (artist)
A rollicking detective tale with a quietly brilliant social critique, "Hawkeye: Kate Bishop" has seen a truly great start this year. One of the more beloved characters of recent years, Kate Bishop has taken on the mantle of Hawkeye and has done an incredible job at it.
Whip-smart, truly hysterical and with some of the most creatively drawn action scenes in years, Hawkeye: Kate Bishop is a series to watch as it moves deeper into its run.
Available online and at retailers nationwide on June 13.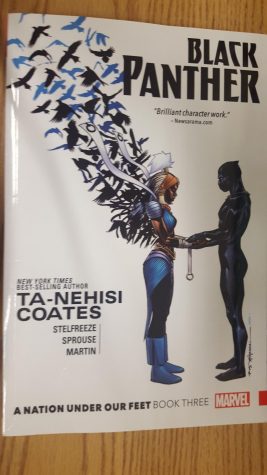 Black Panther Vol. 3, Marvel Comics
Ta-Nehisi Coates (writer) and Brian Stelfreeze (artist)
Arguably the best comic book series of the last 10 years, social critic and best-selling author Ta-Nehisi Coates crafted a wonderfully thought out story of revolution, democracy and monarchy in modern culture.  
Culminating in a truly breathtaking conclusion, "Black Panther Vol. 3" brings this story to a close, setting the stage for coming events that will truly change the truth of Black Panther and his story. If you purchase any one comic book, it should be this one.
Available online and at retailers nationwide now.