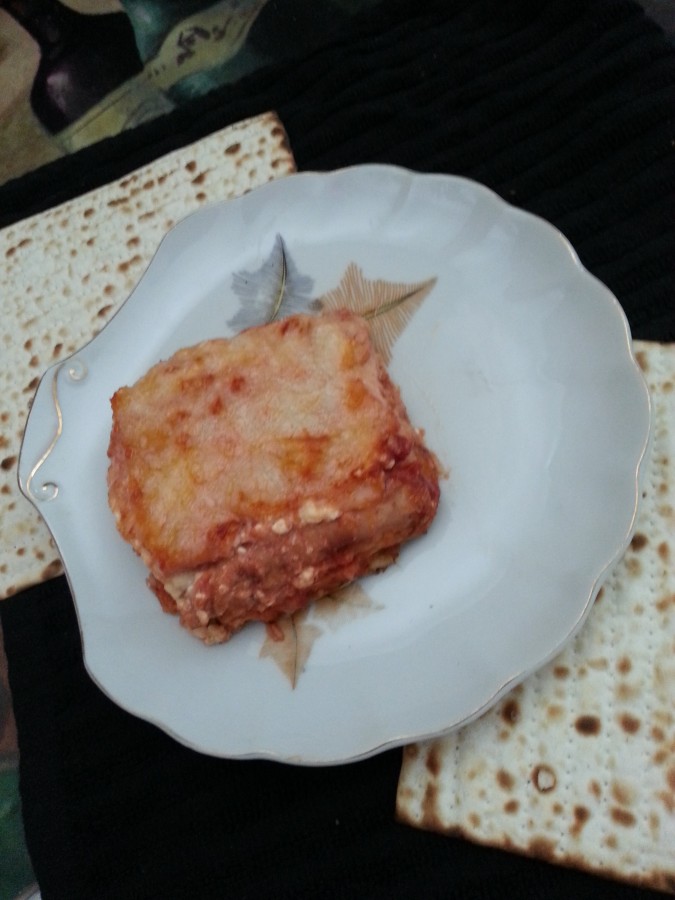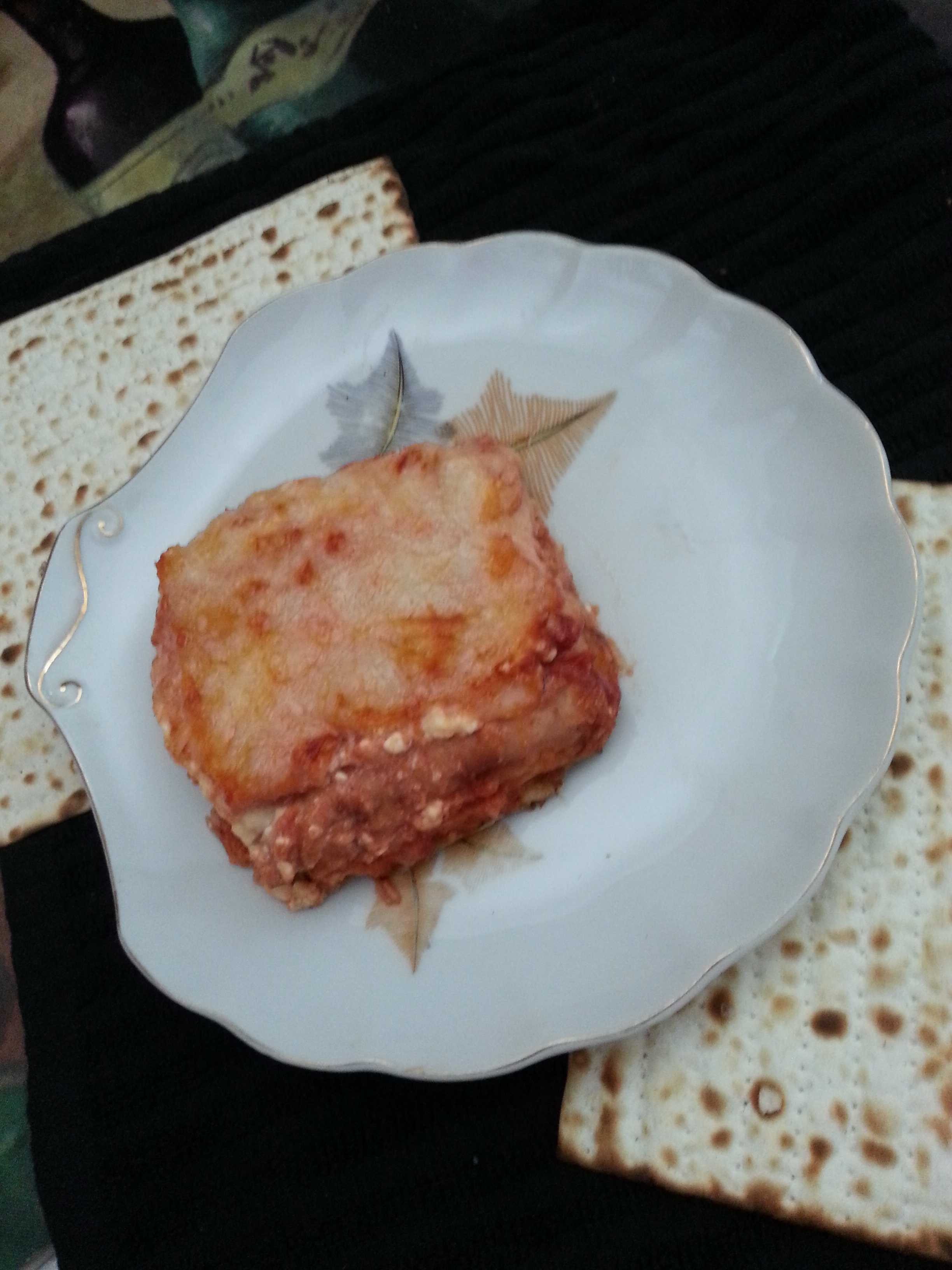 Ingredients:
2 eggs
1 lb. cottage cheese
½ lb. shredded mozzarella/munster cheese (you can use just one or both)
Salt/pepper
Garlic powder (optional)
3.4 whole matzahs
1-1 ½ Cups of tomato sauce
Beat eggs and mix with cottage cheese, salt, pepper and garlic powder (optional).
Wet whole matzah's until moist , but not soggy
Put a little tomato sauce at the bottom of an 8×8 inch baking dish (glass is recommended).
Add 1 wet matzah then a layer of cottage cheese mixture, then tomato sauce and finally the shredded cheese.
Repeat layering ending with the shredded cheese.
Bake at 350 for 45-50 minutes.
Let stand for 5-10 minutes after taken out of the oven before cutting.