WZRD: Top 50 in College Radio
Former WZRD Station Manager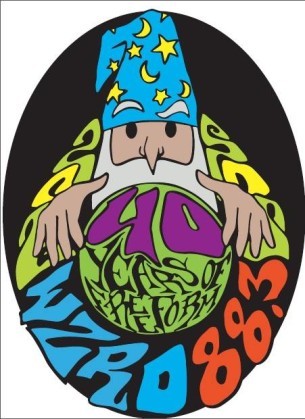 Northeastern Illinois University's freeform radio station has recently been listed by Bestcolleges.com as one of the fifty best college stations in the nation. WZRD is one of only three stations in Illinois to receive the honor, and is cited by the website as having "a devout following both from university students and the local community."
After almost complete shutdown from NEIU administration in the summer of 2012, WZRD's reinvigoration has been recognized. Students and alumni fought for the return of the station to its pure unadulterated student-run and freeform practice for nearly se the previously exiled "Wizards," as they like to be referred to as, went on to triple their membership, rebuild their presence on campus, and continue their experimental and unique form of radio.
It has not gone unrecognized by the public. In 2014, WZRD was honored by receiving the Nelson Algren Award for the station's community work, as well as by New City Magazine's pick as the best college station in Chicago, being described as a "100-watt beacon of free speech."
New City went on to praise WZRD for refusing to "shun controversy and imitate the commercial outlets, WZRD marches to its own trippy drummer, and seeks to serve the community. More power to it."
When asked about the recent accolades presented to the station, the station manager who preferred to remain anonymous, a longstanding WZRD tradition, stated, "WZRD is honored to be considered one of the best in the nation by bestcolleges.com, and hopes to continue to expand our listener's minds through our freeform format."
Beyond expanding minds, WZRD has been expanding its presence in the community by hosting events both on and off campus that spotlight radio, live music, and social justice. Additionally, the station has begun printing their own zines, mini art magazines, which are a testament to the creativity, eclectic taste, and humor of the current generation of Wizard DJs contributing to the station.
As for the coming year, in which WZRD will be celebrating its 41st year, the station manager hopes to continue these creative trends with more events that include a screening of local music legends White Mystery's movie "That Was Awesome," on September 24th, live radio plays, and the 3rd annual Wizard Fest in the spring.
Whether on the airwaves, or in the community, WZRD is a creative force that is gaining recognition. "WZRD has always had fantastic content, whether people are dialed in or not," said another Wizard who prefers to be anonymous. "I am happy that people are taking notice, but it doesn't drive our mission. We are committed to defying the status quo, and that can either work for people or not. I think our disregard for satisfying peoples expectations helps define us, and makes us such a unique experience."
You can listen to WZRD Chicago at 88.3 FM or stream worldwide at wzrdchicago.org.
Leave a Comment