¡Feliz Cumpleaños, Doctora!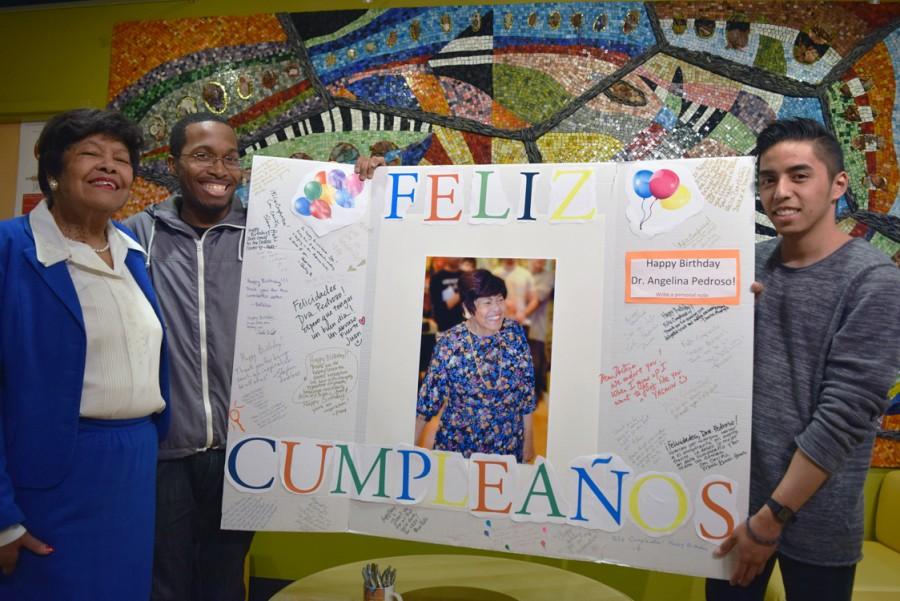 With over 50 years of teaching under her belt, Dr. Angelina Pedroso shows no sign of slowing down.
On March 26, the Pedroso Center at NEIU, named in her honor, celebrated the Doctor's birthday, and students and staff honored her amazing life.
Growing up in Cuba in the 1940s, Pedroso had little opportunity for quality education. Many teachers told her that she would not succeed.
"How dare another human being, that is sharing the same blood," she told students, "say that is no good for you."
The American Dream appealed to Pedroso, and even though it was hard, she made the trip North. "I'm a good swimmer," she said, winking at a listener. "You never see a Cuban swimming South."
She faced heavy discrimination for her dark skin, her thick accent and being a woman, but hard work paid off when Pedroso earned four degrees, in civil law, criminal law and education.
In the fall semester of 1965, she came to Northeastern, back when it was called Chicago Teachers College North. She officially taught the Spanish language and Hispanic literature, but unofficially taught her students more.
The Angelina Pedroso Center for Diversity and Intercultural Affairs promotes diversity and addresses the needs of African/African American, Asian, Latino, LGBTQA and female students, encouraging them to engage in leadership and to raise intercultural awareness. The center opened in 2011.
"There is no one else who (better) exemplifies what a multi-cultural center represents than Angelina Pedroso," said Board of Trustees Chair Carlos Azcoitia. "A sense of affirmation: 'I am accepted, I am safe. People care and listen to me.'"
"She's an inspiration," said student Max Miller, who works at the Center, enjoying a slice of cake that Pedroso insisted everyone try.
Off in the corner, the Center commissioned an enormous birthday card made from a three-panel display board for everyone to sign birthday and well wishes. When Pedroso saw the large picture of herself in the center, she exclaimed, "Is that me!" and held her heart.
"When did that happen?" she asked.
Leave a Comment
About the Contributor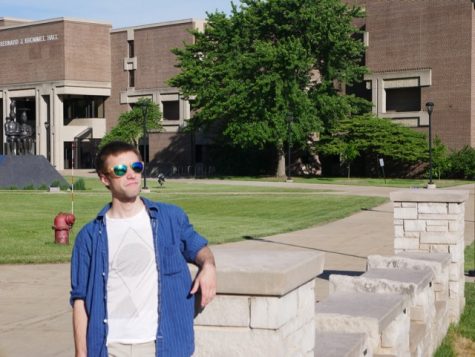 Steven Villa, News Editor