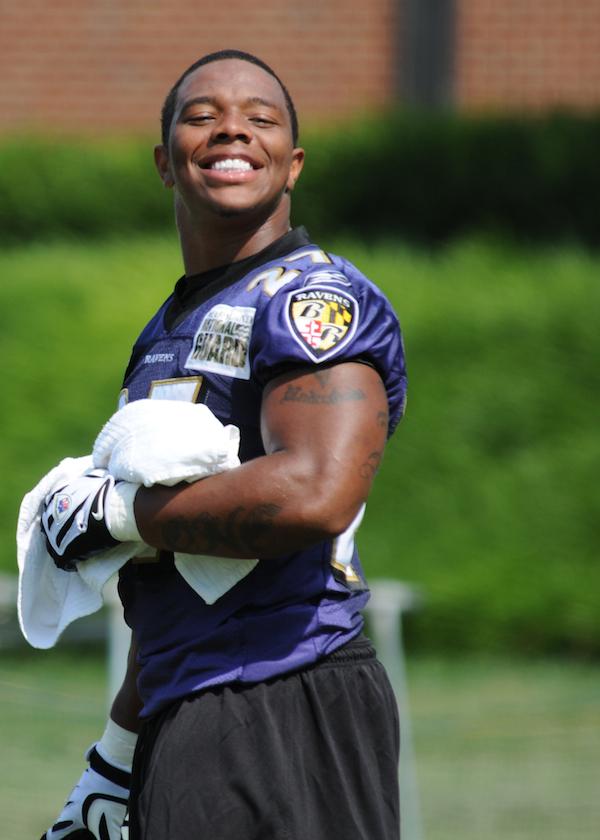 Domestic violence has been a hot topic for the NFL lately and Commissioner Roger Goodell has been suspiciously quiet. Goodell took over as commissioner of the NFL in 2007 and had looked to bring the hammer with harsher punishments early in his tenure.
As the years have gone by these punishments grew weaker, and players have continued to misbehave. Many serious offences in the NFL still occur and according to USA Today, there have been 12 domestic violence related arrests of NFL players since 2005.
The most popular cases recently have been those of Greg Hardy of the Carolina Panthers, Ray McDonald of the San Francisco 49ers and Ray Rice, who played with the Baltimore Ravens before getting cut by the team. There is video evidence of Rice's guilt, Hardy had already been found guilty but is in the process of appealing the case. McDonald is waiting for his case's investigation to conclude, though it's possible the media surrounding the recent domestic violence issues and pressure from the public may leave McDonald without a truly fair trial process.
This is where Goodell has to speak out. Goodell denied to have ever seen the Rice incident but his words are being contradicted by other reports. This denial has led to people wanting Goodell to resign or get fired.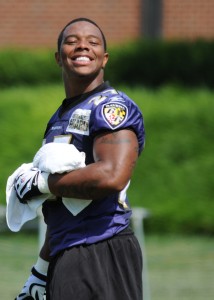 The Rice video that just recently exploded into public viewing showed the images of a NFL star knocking out his wife and then dragging her out of a casino elevator. Before this video came out, Rice was given a joke of a suspension, just two games. A measly two games is what Goodell and the NFL thinks is a worthy punishment for a man knocking out a woman.
Hardy was able to play the season opener and just recently, the Panthers are starting to act by sitting him because of the backlash from the Rice video. Hardy flung her from the bed, threw her into a bathtub, and then tossed her on a futon covered with rifles. The reason for the beating was because a song by the rap star Nelly came on at a club and it made Hardy go mad. Hardy's girlfriend had a previous relationship with Nelly during a break into their relationship.
Evidence of a neighbor's phone call reporting the Hardy domestic incidence should have been taken more seriously and not slow played by the NFL. This is a 6-foot-4, 265-pound grown man committing these heinous acts of violence on a defenseless woman. Acts like this cannot be tolerated.
McDonald's domestic violence was towards his pregnant fiancée. The police reported bruises on the woman caused by McDonald but he may be the only player not found guilty because there have been reports that she was wielding a gun.
This has put the NFL in a tough position. The recent onslaught of domestic abuse issues combined with their recent no tolerance rule implementation leaves this situation far from over.
For years, the NFL has avoided having these types of issues in the spotlight. The league never punished Brandon Marshall, star wide receiver from the Chicago Bears, for his accusations from 2007. Jovan Belcher who shot his girlfriend and then himself in front of his general manager and coach in 2012 had multiple incidents with domestic violence.
These incidents should not lead to Goodell losing his job, but it should lead to more prompt, well thought out, justice-seeking punishments. He made a mistake if he lied about not ever seeing the Rice video, but he needs to fix the image of the NFL. The players also have to follow what the team owners say.
The entire fault should not fall on Goodell and not all the fault should fall on the owners even though they are the ones employing these players. The fault falls on the offenders, but unfortunately for the owners and NFL league office covering up for them is going to have some serious backlash.