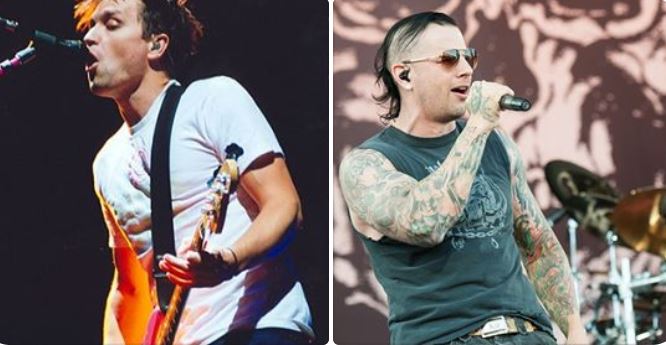 Fac-Staff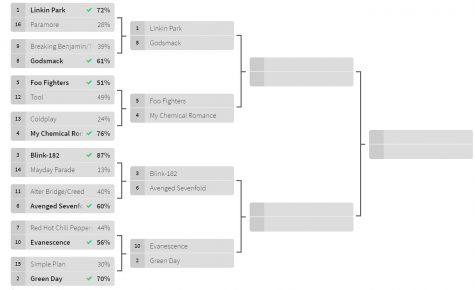 Here at the Independent, we've organized a tournament to determine which band ruled the mid-to-late 2000s, otherwise known as the MySpace Era. A generation that gravitated toward rock and its various subgenres, the mid-2000s were defined by the emergence of punk, pop punk and emo, three subgenres that experienced peak commercial success.  While rock and its subgenres no longer monopolize the airwaves, the bands that propelled the genre to the tops of charts possess a resiliency that keeps them near and dear to the hearts of listeners. This second-round matchup is between the Foo Fighters and My Chemical Romance.
Blink-182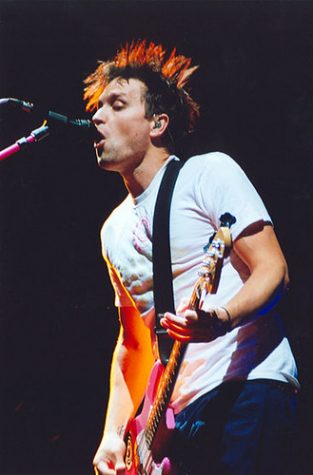 Blink-182's early 2000s efforts actually boosted their reputation as titans of the pop punk scene, which is a more a testament to the quality of the albums than an indictment on their previous efforts. Building on the commercial success of 1999's Enema of the State, 2001's Take Off Your Pants and Jacket and 2003's self-titled album–the former which became the first punk rock album to debut at No. 1 on Billboard's Mainstream Rock Charts–each offered numbers which have since become synonymous with the Blink-182 brand.
Despite an eight-year hiatus between blink-182 and 2011's Neighborhoods, songs like "First Date," "The Rock Show," "Feeling This," and "I Miss You" kept Blink-182 at the forefront of punk rock.

Avenged Sevenfold 
Though metalcore outfit Avenged Sevenfold broke onto the scene with 2002's Sounding the Seventh Trumpet, it wasn't until their sophomore effort that the band earned mainstream notoriety. 
Released in 2003, Waking the Fallen climbed to No. 10 on the Billboard Top 200 chart on the strength of "Unholy Confessions" and "Eternal Rest," the latter which was featured on both the Saw IV soundtrack and Kerrangs! "666 Songs You Must Own"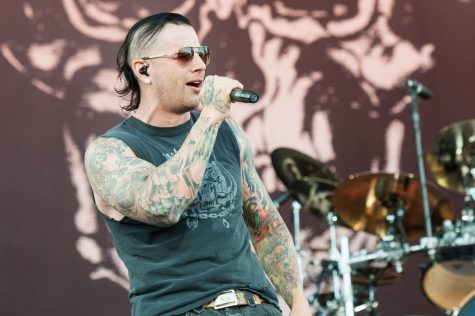 However, it was 2005's City of Evil that propelled the Huntington Beach quintet to heavy metal lore.  Marking the band's transition from a traditional metalcore sound to more of a heavy metal tempo, the album features the critically acclaimed "Bat Country" and "Seize the Day," the former earning certified goal recognition from the RIAA.
In 2006, guitarist Synyster Gates earned both the Total Guitar: Guitarist of the Year and Dimebag Darrell "Young Shredder" awards for his contributions to City of Evil. Collectively, the band won the MTV Music Awards' Best New Artist and Golden God Awards' Best International Band Award.
A7X managed to top the success of City of Evil with their self-titled effort in 2008. Peaking at No. 4 on the Billboard 200, Avenged Sevenfold earned certified gold status by the RIAA before winning the Kerrang! Award for Best Album in 2008.
Vote on our other second-round matchups:
Godsmack vs. Linkin Park
Foo Fighters vs. My Chemical Romance
Blink-182 vs. Avenged Sevenfold