FAN VOTE: Los Angeles Lakers vs. Golden State Warriors
March 19, 2020
With the NBA season postponed indefinitely, the NEIU Independent launched a March Madness-style tournament to determine which NBA fan base is the most dedicated. We ranked franchises based on their 2019-2020 regular-season record, leading to some interesting and unexpected matchups. Ironically, our initial first-round contest features the Los Angeles Lakers and the Golden State Warriors, the NBA's two most popular franchises across social media platforms.
Los Angeles Lakers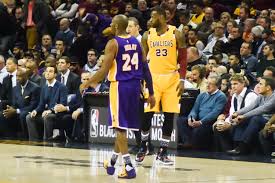 As one of the NBA's premier franchises, the Los Angeles Lakers  are a perennial juggernaut, collecting 16 titles over their 73-year history. If the Lakers 21.9% championship-winning percentage isn't impressive enough, the organization is represented by an impressive list of Hall of Fame players, including Shaquille O'Neal, Magic Johnson, Kareem Abdul-Jabbar, Wilt Chamberlain, Elgin Baylor, George Mikan and Jerry West.
Of course, such a list omits current Lakers LeBron James and Anthony Davis in addition to the recently-departed Kobe Bryant.
The Lakers currently sit atop the Western Conference standings with a 49-14 record, 5.5 games ahead of their cross-city rivals, the Los Angeles Clippers. James (25.7 points per game, 10.6 apg and 7.9 rpg) and Davis (26.7/3.1/9.4) each present a strong case for Most Valuable Player consideration,  with the former leading the league in assists per game (apg) and the latter leading the team in both points per game (ppg) and rebounds per game (rpg).
However, despite the Lakers' championship pedigree coinciding with current success, the franchise only ranks 14th and ninth in the NBA in aggregate and average home  attendance in 2020 with a total of 588,907 and an average of 18,997 across 31 games, respectively.
Golden State Warriors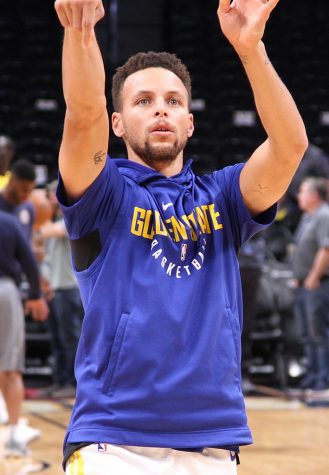 Injuries and departures marred the Golden State Warriors 2019-2020 season. The 2018-2019 NBA runners-up, the loss of Kevin Durant to the Brooklyn Nets collided with injuries to two-time Most Valuable Player Steph Curry, Klay Thompson and 2016-2017 Defensive Player of the Year Draymond Green.
Nevertheless, the future remains bright for the Warriors.
With the NBA season currently postponed, the Golden State Warriors are currently positioned with the best odds to win the first pick in the 2020 NBA Draft. With Curry and Green already returning from injury, Thompson expected back next season and the acquisition of the rejuvenated Andrew Wiggins, the Warriors are comfortably situated to resume their temporarily-stunted dynasty.
Since their 1946 founding, the Golden State Warriors claimed five NBA Championships and one BAA title. Featuring a rich history partially skewed by extended periods of desolation, the Warriors all-time roster features NBA stalwarts Wilt Chamberlain, Rick Barry, Paul Arizin and the infamous Run TMC (Tim Hardaway, Mitch Richmond and Chris Mullin). Kevin Durant, Klay Thompson and Steph Curry will soon join that list.

Loading ...