Legalized.
The turn of the new year signaled the beginning of the Stoned Age for Illinoisans. 
For residents of the Prairie State, Jan. 1, 2020, will forever live in infamy as the first day that the possession and consumption of recreational marijuana was permitted under state law. As a result, 2020 commenced with long lines amid short supplies, as consumers waited in hour-long lines in the blistering cold for an opportunity to legally purchase cannabis from their local dispensary.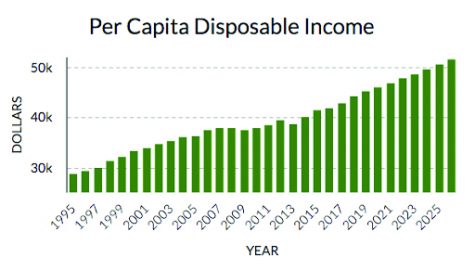 The Cannabis Regulation and Tax Act, signed on June 25 by Gov. J.B. Pritzker, marked the conclusion of a decades-long battle to legalize the sale and use of recreational marijuana. A staple of his campaign trail, Pritzker also went to work on rectifying the debilitating damages the war on drugs caused on minority communities, pardoning over 11,000 low-level, marijuana-related convictions on Dec. 31. Illinois is expected to expunge an additional 800,000 marijuana-related convictions from criminal records, granted that such convictions do not coincide with a violent crime. 
Under the new law, users are able to possess up to 30 grams, or just over one ounce, of marijuana, with a cannabis concentrate of up to five grams. For cannabis-infused products such as edibles, users are able to possess up to 500 milligrams of THC, a chemical found in marijuana that is responsible for the high that follows ingestion. 
Medicinal marijuana patients are permitted to grow up to five plants at once, though non-medical users are still prohibited from growing their own marijuana. Should an individual grow marijuana absent of medicinal need, a civil fine of up to $200 for up to five plants may be imposed. 
Users are also barred from using marijuana in public spaces, while operating or riding in a motor vehicle, while inhabiting school grounds or when in the vicinity of someone under the age of 21. While it is legal to smoke in their own homes and certain marijuana-related businesses, any business or private property can ban smoking on site.
Marijuana dispensaries were overwhelmed by the sheer demand they encountered on Jan.1, despite many dispensaries taking preemptive steps to satisfy customer needs. Existing dispensaries rebranded and renovated ahead of the Jan. 1 legalization date, with some stores such as Cresco Labs in Chicago, Ill., now known as Sunnyside, opting to change their name in hopes of appealing to recreational users. 
Other dispensaries have instituted security protocols, such as Dispensary 33 in Uptown Chicago, which mandates that customers first stay in a waiting room before entering the sales floor. Other locations have added additional sales windows in anticipation of the inflated demand. 

Over the first five days of recreational marijuana sales, Illinoisans bought over $10.8 million dollars worth of marijuana, according to state representatives. Some stores were forced to halt recreational sales due to product shortages.
Currently, 37 dispensaries offer recreational marijuana retail, though that number is expected to increase to approximately 295 by 2022. Pritzker champions the economic benefit of legalized recreational marijuana, claiming that taxation on marijuana can infuse between $800 million and $1 billion into Illinois, a state that had been hovering near junk status as recently as 2017. He also claims that Illinois could earn an additional $170 million from licensing fees, though that figure has been disputed. 
Marijuana and products infused with cannabis containing less than 35% THC will be taxed at a 10% rate while cannabis-infused products containing a THC concentration above 35% will be prone to a 20% tax. Marijuana containing more the 35% THC concentration will be subject to a 25% tax. Medical marijuana remains exempt from taxation.
Proponents of the bill cite the crippling effect the war on drugs has historically had on minority communities, claiming disproportionate arrest rates stemming from marijuana-related offenses needlessly destabilized vulnerable demographics. According to supporters of the bill, the legalization of recreational marijuana and subsequent expungement serves as a step in the right direction for a state staggered by mass incarceration, police brutality and a fissure between law enforcement and the general population.

Opponents contend that legalizing recreational marijuana use will increase and incentivize use among teens, though research has concluded that marijuana consumption among teens in states that have legalized marijuana remained stable relative to pre-legalization figures. 
Nevertheless, both Illinois residents and legislators appear ready to embrace a new era of marijuana legislation as part of a more fiscally sound future for Illinois.