Washington Heights Provides Fresh Take on Reality TV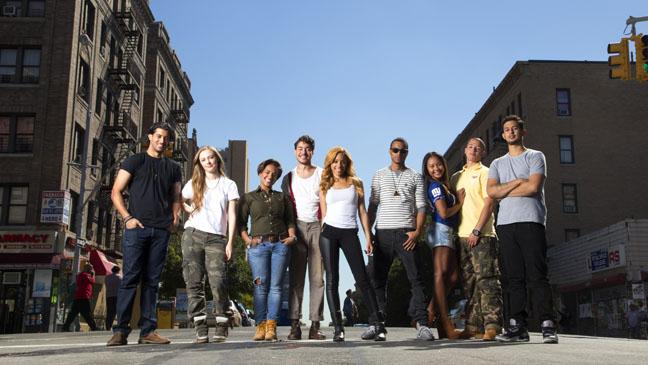 4 stars
Washington Heights, MTV's new reality TV show joins the ranks of heavyweights like the Real World St. Thomas, Sixteen and Pregnant, and Snooki and J WOWW. MTV is often criticized for having reality shows that are trivial and don't represent positive examples for young viewers. With so many of MTV's shows under such scrutiny, it's understandable if viewers had some reservations about the premiere of Washington Heights. Would this new addition be different against the backdrop of MTV's other reality shows?
Set in the Manhattan neighborhood of Washington Heights, the show follows a group of aspiring Dominican Americans and presents an example of positive reality television.
Washington Heights starts with JP, also going by the stage name Audubon, a young man driven to make it in the music industry as a hip hop artist. Within the first few moments of the show viewers are shown an example of a young man who is willing to work for what he wants. JP talks of the lack of opportunity in "the Heights," but still dreams big despite the doubts and hardships.
It's refreshing to see a character like JP, especially on a network as popular as MTV. According to parentstv.org, "MTV is the best way to connect with 12-34's who are 91 million strong and growing, and represent 33% of the U.S. population. They look to MTV to find out about their world in their language, from their point of view."
Since MTV has such a young demographic who turn to the channel to gain perspective on their peers and generation, it's nice to have driven characters like JP that they can look up to. Besides having positive characters, Washington Heights doesn't skimp on the entertainment value. It's one thing having characters to look up to, but without drama the show would be dull and only maintain a very small audience.
Some of the drama in the pilot episode was provided with the help of Ludwin, who wants to be an artist, and Frankie, a girl who writes and performs spoken word poetry. Frankie wants Ludwin, but Ludwin has a girlfriend.
In one scene, while Frankie talks of Ludwin she says, "I want to jump his bones. I want to give him a new religion. And if he doesn't believe in god now, I wanna be the Messiah."
Throughout the pilot, there were stolen glances and flirtation on both sides which leads audiences to wonder how happy Ludwin really is in his relationship. The flirtation and mixed messages from Ludwin and Frankie's constant confusion over whether or not she should move on will be one of the major plot points this season.
Another character who adds drama, and will supply most of the ratings, is Reyna, who dreams of being a singer but also has a notorious temper. Towards the beginning of the pilot, Reyna talks about how a girl named Eliza threatened her on Facebook after Reyna talked to Eliza's boyfriend Jimmy.
"She threatened me, so I'm ready for whatever," Reyna said about Eliza. Lines like this build tension and hint at cat fights to come.
The pilot shows both Reyna and Eliza's side of the story. The tension is high, and it gets even worse during one of JP's performances.
Reyna asks Eliza if she could have a word with her, and not too long after, an all out girl fight ensues between the two, with hair pulling included.
The scene when the two girls are fighting mirrors the typical Real World and Jersey Shore formula of alcohol, drama and screaming. Some viewers may even find themselves rolling their eyes once the yelling and fist-throwing between Eliza and Reyna begin. What was once a show that had positive and driven individuals is now a typical MTV fight fest. But let's face it, this is reality television and without screaming matches, there's no show.
Despite the fighting that Reyna and Eliza bring, but the fighting doesn't detract from the several positive role models that Washington Heights provides. Each character has a dream and works to accomplish it. Washington Heights represents strong, authentic and ambitious Latino youths and is worth checking out.